Next Monday June 6th, Apple (NASDAQ:AAPL) will be hosting its annual Worldwide Developers Conference in San Francisco.
Traditionally, Apple has used the WWDC keynote to promote its software innovations, with announcements that are more focused on the programmer and developer attendees rather than towards general consumers.  However, during the last two conferences, Apple has used its opening keynote to present new iPhones and MacBooks as well as updated software.
On Monday, what will we see coming out of Moscone West?  Here are possibilities and what it would mean for Apple and its industries: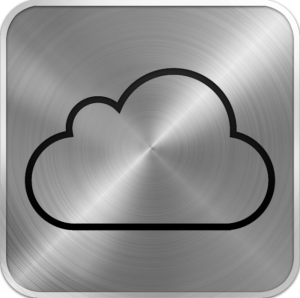 An iCloud future
Some kind of a cloud-based service from Cupertino is confirmed at this point.  Rarely has Apple quelled rumors so directly but perhaps it's a strategy change after the lost & found iPhone 4 fiasco of a year ago.  However, almost all the details are still murky – what it will cost and what will it do?  Current info for pricing includes basic services being free, a free trial period, and $25 a year for all services.  As for what it does, most believe it will stream media, only music for now, to mobile devices like iPhones and iPads.  Apple reportedly had been scrambling to get licensing agreements with the four major record labels as recently as this week so it will definitely have important news to announce on that front.
A cloud music-streaming service by Apple would be a direct response to Amazon (NASDAQ:AMZN) and its recent Cloud Drive and Cloud Player offering.  Amazon's similar service is mostly aimed at Android phones but has a web app that is compatible with iOS.  By releasing iCloud, Apple is trying to prevent users from switching their music purchases from iTunes to Amazon, which could also lead to fewer iPod and iPhone sales.  Google (NASDAQ:GOOG) has also just released its Google Music service but in beta form, so if iCloud is ready to go, Apple will be meeting one of its key competitors just in time.
Opening iOS 5
Although the next iPhone is not expected to make an appearance at WWDC, Apple will be showing off some features of the next iPhone operating system.  Expected improvements are a new push notification system that keeps information in the margins rather than a pop-up and a widget infrastructure, enabling small apps that can display live information or perform handy functions.  Another late-breaking rumor is full integration with Twitter and possibly Facebook, allowing users to upload media to those platforms more easily than before.   Apple seems to have pushed back its usual pattern of iOS preview in the spring and release in the summer, so whatever updates we see on stage probably won't be available until September.
Updates to iOS are much needed and a preview of exciting features would be an attempt to keep potential buyers interested in the next iPhone.  iOS has been maligned for being essentially the same format since its unveiling back in 2007 while competitors have released dramatically improved operating systems like Android, webOS, Windows Phone 7 and even Blackberry QNX.  With Android taking over in sales and the smartphone market getting increasingly crowded, Apple is being forced to release something cutting edge to prevent its market share from falling significantly.
Finalizing OSX 10.7 "Lion"
Apple has already shown off early releases of its next desktop operating system since late last year, and what we expect on Monday is simply the final, release ready version.  New features that have been previewed are all aspects of iOS that have been reimagined and applied to a full computer OS, such as multi-touch controls, full-screen apps launched from home screens, and apps purchases through a Mac App Store.  For the final version, Apple (NASDAQ:AAPL) could announce a few more improvements that are coming but the new version of OSX should be coming later this summer.
This release of OSX is important as Apple seems intent on taking its operating systems in a different, iOS influenced direction.  Steve Jobs has remarked that devices like smartphones and tablets will become the dominant computing platform for consumers while traditional PCs will "be like trucks" which most people will not need.  Microsoft (NASDAQ:MSFT) has tacitly agreed with this mentality, previewing a Windows 8 this week with a completely revamped interface, compatible with a traditional PC interface but mostly designed for tablet or touchscreen computers.  With OSX Lion, Apple will be showing its software and design leadership with functionality that will trickle into Windows and other platforms.
One more thing?
As noted earlier, Apple (NASDAQ:AAPL) seems to be changing its strategy a bit with regard to conferences.  The lead-up to WWDC has had an unusual amount of press releases and confirmations in comparison to years prior, resulting in a lack of mystery surrounding this year's event.  One always relevant question is Steve Jobs' health condition and how he appears on stage during the keynote presentation.  Apple must be planning to have someone to step up as his replacement in the future, and if Jobs looks stressed or exhausted, that could come sooner rather than later.  No matter who takes over, an Apple without Steve Jobs at the helm is a different company, as we learned during the 90's.
For WWDC 2011 at least, the software lineup seems set but will there be any peeks or hints at new Macs or iPhones?  Probably not, but with Jobs taking the stage, we can never be sure.  Stay tuned for a breakdown of the news that is revealed this coming Monday.
Now Check Out: Google I/O Developer's Conference Preview: Your Cheat Sheet to the Big News