Apple Yanks Bitcoin App Blockchain From App Store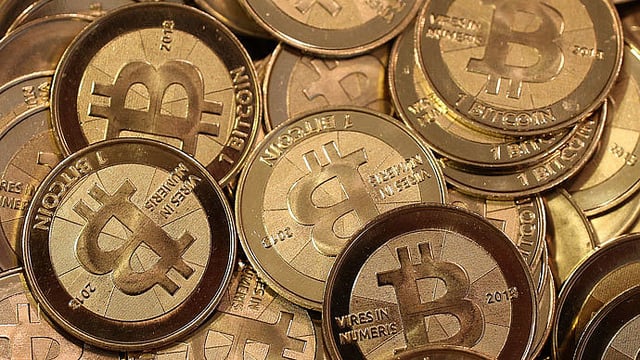 Blockchain, an iOS app that allows users to transmit and receive bitcoins, has been removed from Apple's (NASDAQ:AAPL) App Store. Although Blockchain has been available in the App Store for two years, Apple cited "an unresolved issue" as the reason for the app's withdrawal in an email to Blockchain CEO Nicolas Cary, reports Bloomberg.
Bitcoins are a digital currency that is generated through a cryptographic computer process known as mining. Although the currency is being accepted by an increasing number of businesses, it has also been associated with illicit black market transactions, and its legality has been called into question by the Chinese and Indian governments.  The currency is also popular with speculators, which has given bitcoin a reputation for volatility. However, Apple has not accused Blockchain of facilitating any illegal activity.
"We've been there two years," Cary told Bloomberg. "What did they just discover that is now unresolved?" According to Cary, the app has already been downloaded by around 120,000 users. Although it's not clear what sparked the removal of Blockchain, Apple has a history of eliminating apps that allow users to purchase, send, and receive bitcoins.
In November, Bitcoin trading platform Coinbase had its iOS app pulled from Apple's App Store, reports TechCrunch. Like Blockchain, Coinbase allowed users to transmit and receive bitcoins through a virtual "wallet" as well as check their account balances. Apple also removed bitcoin payment app Gliph from the App Store in December, although a version without the ability to send bitcoins was later allowed back onto the App Store.
The Guardian reports that Apple has previously referred other Bitcoin app developers to an App Store guideline that reads: "Apps must comply with all legal requirements in any location where they are made available to users. It is the developer's obligation to understand and conform to all local laws." This suggests that Blockchain's removal may be related to the currency's uncertain legal status in some countries. Apple has previously removed apps that were deemed illegal by China's government, including anti-censorship apps and apps that provided access to forbidden books.
Gliph co-founder Rob Banagale speculated that Apple may simply be taking preventative measures by removing bitcoin apps in the expectation that the currency will soon be made illegal in most countries. "If you believe Apple's repeated rejection criteria of section 22.1, you could take a view that the company believes the currency will ultimately be made illegal in the United States or other important markets," Banagale told the Guardian. "Rather than be forced to remove apps once theoretical regulation comes into play, Apple is simply not allowing them to exist in the first place."
More from Wall St. Cheat Sheet: