AppleRecap: Conferences, Evolutions, and a Bond Sale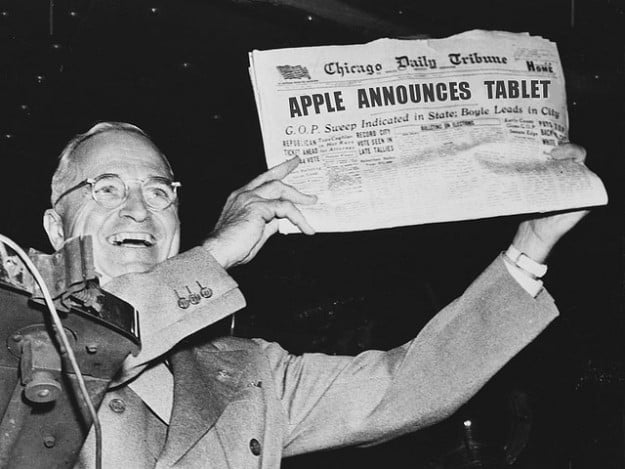 Is Apple (NASDAQ:AAPL) really in decline or is its recently falling share price given too much weight by most Apple analysts? Horace Dediu, who has a reputation as one of the most prescient and thoughtful Apple analysts working today, definitely believes that there are many exaggerated and distorted claims being made about Apple's so-called share price volatility. But the company's recent dip has concerned new Apple shareholders, who perhaps gave share price far more significance than it should objectively be given. Despite this thinking, Apple investors bid the stock up into the green Thursday following Wednesday's decline. The stock ended the day up $6.32, 1.42 percent, at $445.52. Here's a cheat sheet to today's top Apple stories:
Apple Is Burning the Midnight Oil for This Project
The Worldwide Developers Conference, scheduled for June 10-14, is barely over a month away and nobody knows this more than the software engineers who are working on Apple's iOS 7 project. According to anonymous sources via AllThingsD, Apple's software engineers are burning the midnight oil in order to get iOS 7's reworked appearance ready in time for its preliminary debut at the WWDC… (Read more.)
Is Apple Plotting an E-Payment Evolution?
Is Apple gearing up for a major push into the e-payment arena? A recently published patent reveals that Apple is continuing to develop its near field communication capabilities, or NFC, in anticipation of future retail shopping technologies.
Although the patent has the unglamorous title of "Method of Setting Payment Option Preferences," this patent essentially outlines a future where your iPhone becomes your virtual wallet and shopping assistant. As stated in the patent abstract, it covers "systems and methods" for "a portable electronic device to provide smart menus to a user based on a context of a transaction."… (Read more.)
These Banks Made Hay With the Apple Bond Sale
Although the primary purpose of Apple's $17 billion bond sale was to provide funding for its $100 billion shareholder capital return plan, the unusually large offering also had a beneficial side-effect on Apple's underwriting partners. According to a U.S. Securities and Exchange Commission filing yesterday, Apple paid the banks that assisted in the deal a total of $53.3 million in fees. These fees are typically split among the underwriters based on the proportional amount of the sale that each firm processed.
The main beneficiary of these fees was Goldman Sachs (NYSE:GS), which received a $38.3 million payout for handling 72 percent of the six-part bond offering… (Read more.)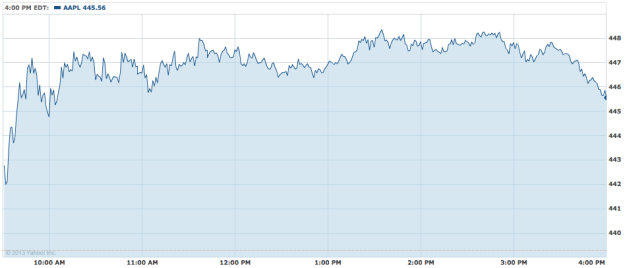 Don't Miss: Will Apple and Samsung Benefit From Sony's SmartWatch Failure?