Apple's 2013 Acquisitions Tripled Over Last Year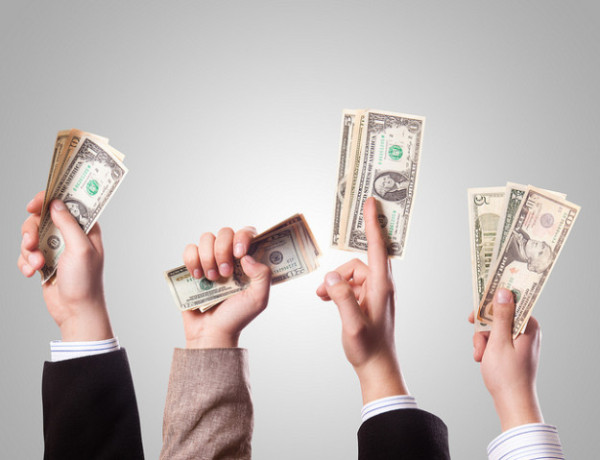 Although Apple (NASDAQ:AAPL) didn't purchase any large companies in fiscal year 2013, it bought three times as many small companies than it did the previous year. CEO Tim Cook noted Apple's steady increase in acquisitions during the company's fiscal fourth-quarter earnings call in October. "We also completed 15 strategic acquisitions," said Cook. "That's an average of one acquisition every three to four weeks." As noted by Bloomberg Businessweek, Apple only bought five companies during fiscal year 2012.
Unlike Microsoft's (NASDAQ:MSFT) $7.2 billion acquisition of Nokia (NYSE:NOK), Apple does not typically try to acquire large businesses. Instead the company focuses on buying smaller companies when it needs to acquire a specific technology for a certain product or service. "None of these acquisitions that Apple does gives them new users or revenue," Kleiner Perkins Caufield & Byers venture capitalist Matt Murphy told Bloomberg Businessweek. "It augments their innovation that they do internally."
For example, Apple was likely attempting to bolster its Apple Maps app when it bought location data company Locationary, mass transit navigation app company HopStop, and transit system app company Embark earlier this year.  Similarly, Apple likely acquired the personal assistant app Cue and social analytics company Topsy Labs in order to improve Siri's capabilities.
However, the purpose of other acquisitions can sometimes be less clear. For example, Apple recently bought 3D vision and motion-sensing technology company PrimeSense. Although many industry watchers speculated that PrimeSense's technology will be used in a future Apple television product, others believe it could be intended for another as-yet-unknown product.
Although each of Apple's "small" acquisitions cost hundreds of millions of dollars, the total amount it spent on buying other companies during fiscal year 2013 still amounted to a tiny fraction of the California-based company's enormous cash reserves. As noted by Bloomberg Businessweek, Apple has a cash hoard of approximately $150 billion.
Cook explained Apple's acquisition philosophy at an investor conference hosted by Goldman Sachs earlier this year. "[W]e're disciplined and thoughtful, and we don't feel a pressure to go out and acquire revenue," said Cook via the Wall Street Journal. "We want to make great products. If a large company could help us, then that would be of interest. But again, deliberate, thoughtful, is our mantra."
Follow Nathanael on Twitter (@ArnoldEtan_WSCS)
More from Wall St. Cheat Sheet: