Apple's Antitrust Monitor Objections Extend Beyond Excessive Fees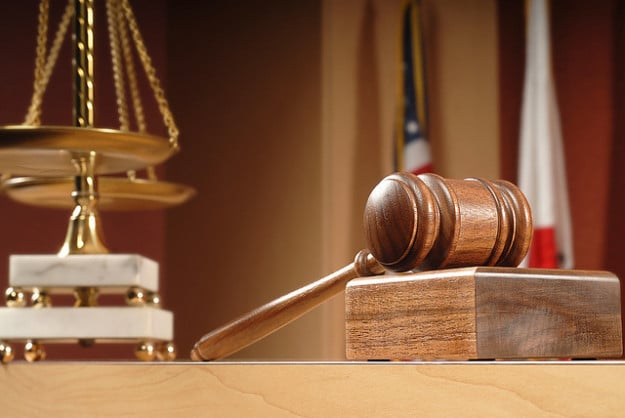 As previously reported, Apple (NASDAQ:AAPL) filed a complaint in a federal court on Thanksgiving Day that accuses the court-appointed antitrust compliance monitor of gouging the tech company that he is supposed to be overseeing. However, as noted in a recent commentary by Fortune's Roger Parloff, Apple's complaint also criticized U.S. District Judge Denise Cote, the judge who oversaw Apple's e-book price-fixing trial.
Apple's complaint dealt primarily with antitrust monitor Michael Bromwich's excessive fees and his odd requests to meet with executives and board members who do not deal with antitrust compliance issues. According to Apple, Bromwich has asked for an hourly fee of $1,100 plus a 15 percent administrative fee. The antitrust compliance monitor also requested to meet renowned product designer Jony Ive and Apple board member and former U.S. Vice President, Al Gore, Jr.
However, Apple also took issue with a recent order issued by the presiding judge. According to Fortune, Judge Cote issued an order on November 21 that proposed that the monitor be allowed to have meetings with her without any lawyers present or transcript of what was discussed. Judge Cote also proposed making public any materials that Bromwich obtained in his work as Apple's compliance monitor.
Apple protested this proposal on the basis that Bromwich would be sharing confidential documents with Judge Cote. According to Fortune, Apple also hinted that this would be grounds for her to recuse herself from several other cases involving Apple that she is currently presiding over. Although Bromwich's $1,100-plus hourly fee seems excessive to most people, Parloff noted that this is comparable to how much Apple pays other lawyers it employs. In this sense, Apple's complaint appears to be more about Judge Cote's orders rather than the monitor's pay rate.
In July, Judge Cote ruled that Apple violated antitrust laws when it conspired with five other publishers in adopting agency model contracts with MFN (most favored nation) clauses that eventually forced Amazon (NASDAQ:AMZN) to also adopt the same model and raise its e-book prices. Based on this verdict, Cote imposed several restrictions on how Apple could conduct its e-book business and appointed an external compliance monitor.
Apple has long argued that the appointment of an external monitor was a draconian and unnecessary measure. As noted by Parloff, compliance monitors are usually appointed when defendants have been found guilty of entrenched and long-running conspiracies. Now it appears that Apple is using its complaint about Bromwich's excessive fees and intrusive demands as a springboard for criticizing Cote's overall judgment against the company.
Follow Nathanael on Twitter (@ArnoldEtan_WSCS)
Don't Miss: Study: Apple's iPhone 5C Is Android User Bait.