Apple's Antitrust Trial: More Than Just E-Books at Stake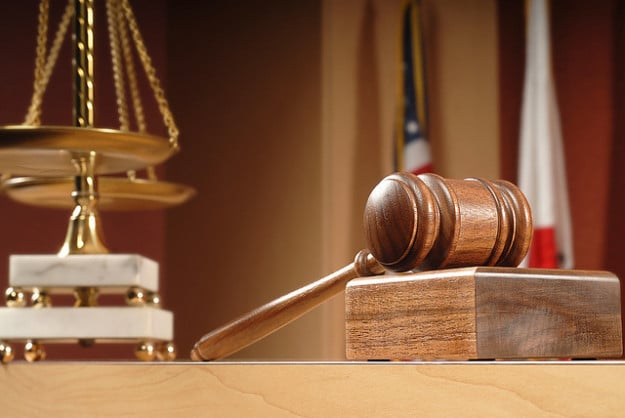 As Apple (NASDAQ:AAPL) awaits a verdict in its e-books antitrust trial, some Apple watchers have wondered aloud why Apple ever chose to fight the U.S. Department of Justice's antitrust lawsuit. After all, many companies would still rather settle a lawsuit — even if it's bogus — based simply on a cost-benefit analysis of going through a trial.
Many observers expected the Cupertino-based company to settle with the government since the five other defendants that were charged in the same conspiracy have all settled with the government. Since the government alleges that the various publishers were coordinating their price-fixing conspiracy by using Apple executive Eddy Cue as a go-between, it stands to reason that the primary instigator of the conspiracy would also be found guilty after the five co-conspirators already admitted their guilt.
Apple's chances of winning seemed slim even before the trial started. U.S. District Judge Denise Cote told the parties before the trial began that she believed "the government will be able to show at trial direct evidence that Apple knowingly participated in and facilitated a conspiracy to raise prices of e-books, and that the circumstantial evidence in this case, including the terms of the agreements, will confirm that."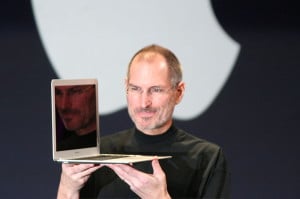 The cost of the trial and the preponderance of the evidence led some commentators to suggest that Apple was only continuing its battle in order to protect the legacy of Steve Jobs. However, Jessica E. Lessin at The Wall Street Journal points out that there is a lot more at stake for Apple than its "tiny digital-books business."
She notes that Apple's e-book pricing negotiations with the various publishers are similar to how the tech company conducts negotiations in many other markets. In this sense, Apple is not just fighting the e-book antitrust charges; it is fighting for its future right to participate in tough business negotiations.
Without the ability to use "most-favored nation" clauses in its contracts, Apple would be much less competitive against rivals like Amazon (NASDAQ:AMZN). Apple lawyer Orin Snyder acknowledged the wider implications that a guilty verdict would have for Apple when he stated in his closing argument that a decision against Apple would create "a chilling and confounding effect not only on commerce" but on "content markets throughout this country."
On the other hand, Apple's decision to fight the charges could also backfire. If Apple had chosen to settle with the government, it most likely would have had to pay a large one-time penalty. However, if Apple is found guilty in this trial, it will be exposed to private lawsuits from consumers, as well as possible antitrust compliance monitoring by the government.
Although the trial phase has concluded, it could take up to several months before the judge renders a decision according to the court's PR officer. Apple shares closed up 0.70 percent, or $2.75, at $396.53 on Friday. Here's how Apple has traded over the past week.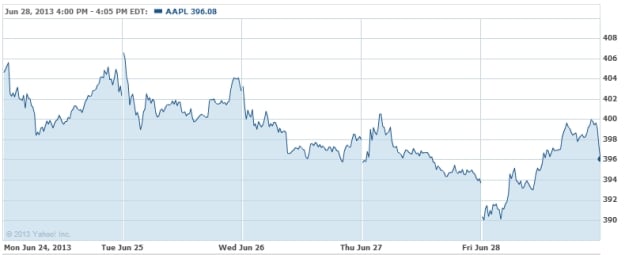 Follow Nathanael on Twitter (@ArnoldEtan_WSCS)
Don't Miss: Did This Apple Supplier Just Make the iWatch?