Apple's App Store Rings Up 50 Billion Downloads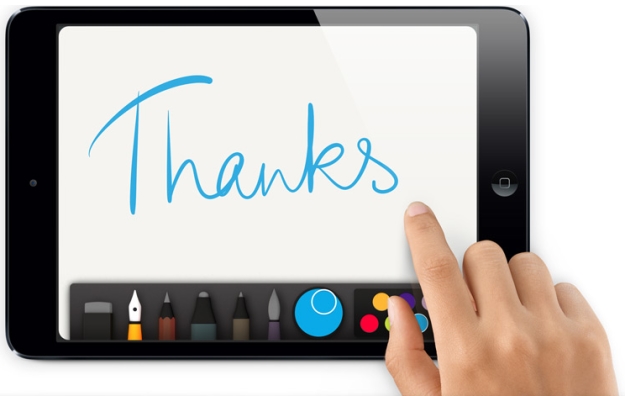 Ever since Apple (NASDAQ:AAPL) initiated its app download countdown ticker earlier this month, many countdown ticker watchers have been predicting that the App Store would cross the 50 billion mark threshold before the month was out. It turns out that they were right. Apple surpassed 50 billion downloads yesterday, around the same time that rival Google (NASDAQ:GOOG) announced that Google Play had hit the 48 billion download mark.
Apple famously offered a $10,000 App Store gift card to the lucky user who downloaded the 50 billionth app. According to AllThingsD, the winner of the contest was Brandon Ashmore from Mentor, Ohio. Ashmore gave Apple its 50 billionth download bragging rights when he downloaded the Say the Same Thing app by Space Inch. The next 50 people who downloaded apps after Ashmore will also receive gift cards, albeit for the much lower amount of $500.
Apple celebrated the milestone with a special graphic on its official website. "Apple would like to thank our incredible customers and developers for topping 50 billion apps downloaded. The App Store completely transformed how people use their mobile devices and created a thriving app ecosystem that has paid out over nine billion dollars to developers. We're absolutely floored to cross this milestone in less than five years," said Apple Senior Vice President Eddy Cue via Business Wire.
According to Apple, there are over 850,000 apps available in the App Store for users in 155 countries around the world. When the App Store debuted in July 2008, it only featured 500 apps. Apple estimates that users currently download about 800 apps per second and over 2 billion apps per month from the App Store.
Here's how Apple has traded so far this week.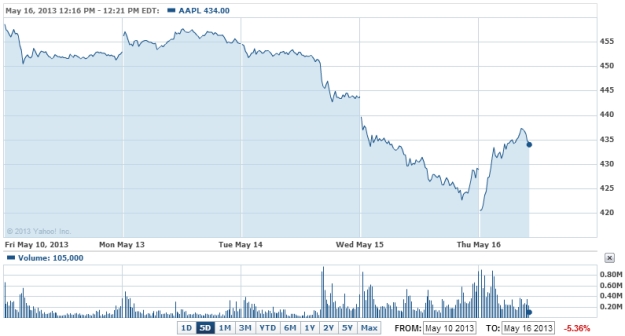 Don't Miss: Analyst: Large iPhone Screen Is Essential Catalyst.