Apple's China Troubles Grow and 2 Other Hot Stocks to Watch
Apple (NASDAQ:AAPL): Current price $401.43
The Chinese government has cited Apple in an inquiry for allegedly providing pornographic material in that country, and at the same time it appears to traders that the government is being especially aggressive towards the company, as it is up against lower cost products from rivals there, says DigiTimes.
Ford Motor Company(NYSE:F): Current price $12.86
Reuters is reporting that the historic automaker has grown its interest in Jiangling Motors Corp in China to 31.5 percent, and also looks to increase it up to 32 percent over the next 12 months.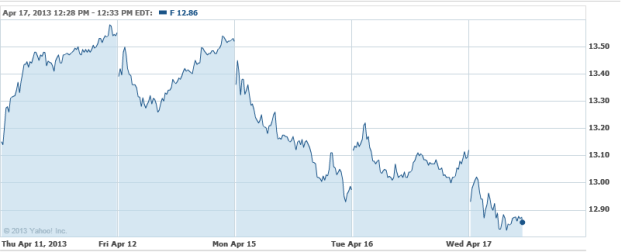 Citigroup (NYSE:C): Current price $45.14
The firm posted positive first quarter results, leading Stere Agee to think that it has a favorable risk/reward ratio, as it maintains its Buy on shares, according to theflyonthewall.com.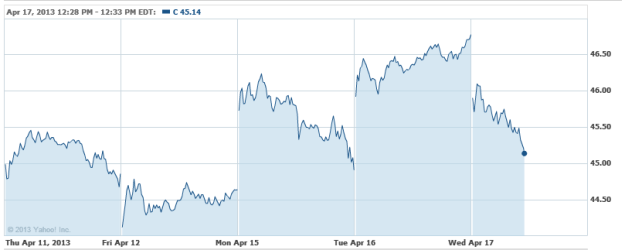 Don't Miss: Can Apple Compete With Cheaper Tablets in China?