Apple's Complaint Against Samsung Rejected By South Korea's Antitrust Agency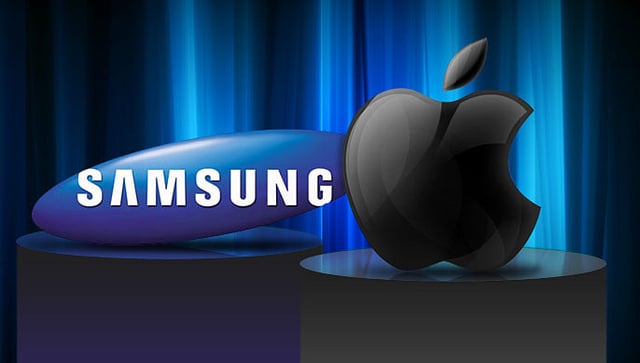 South Korea's Fair Trade Commission has rejected Apple's (NASDAQ:AAPL) claim that Samsung's (SSNLF.PK) lawsuit against the Cupertino-based company in that country is in violation of antitrust laws, reports the Korea Times. In the complaint that was originally filed in April of 2012, Apple claimed that Samsung's lawsuit over the iPhone maker's use of a standard essential patent (SEP) was a violation of the Korea-based company's FRAND (fair, reasonable, and non-discriminatory) licensing obligations. The SEP in dispute covers a 3G data transmission method that is essential for Apple's mobile devices.
However, Korea's FTC questioned if Apple had truly made a good faith effort to negotiate with Samsung over licensing fees. "What's important is how sincerely the two companies tried to resolve the patent dispute, but it is difficult to believe that Apple was sincere in negotiating with Samsung to iron out their differences," stated an FTC official via the Korea Times. "Therefore, we don't think Samsung unfairly used the lawsuit to hinder Apple's business activities."
Samsung countersued Apple over the company's use of its 3G mobile communications technology in various courts around the world soon after Apple filed a patent-infringement lawsuit against Samsung in 2011. Since then, Apple has won several patent-infringement cases against Samsung, including a long-running case in California that has resulted in Apple being awarded approximately $930 million in damages.
On the other hand, Samsung was chastised by the European Commission last October over the company's abuse of the patent system through its use of SEPs in patent-infringement lawsuits. Last August, the Obama administration vetoed a U.S. International Trade Commission import ban on some older models of Apple's iPhones and iPads over concerns that Samsung was unfairly using its SEPs to engage in "patent hold-up." Although the U.S. Department of Justice closed its investigation into Samsung's alleged abuse of SEPs earlier this year, the government noted that it would "continue to monitor further developments in this area."
Despite the conclusions reached by several other jurisdictions, Korea's antitrust agency determined that Samsung's SEP-based lawsuit was not in violation of FRAND licensing terms. "Samsung with the standard-essential patents based on the FRAND licensing terms tried to resolve the matter and the level of patent license fee was not so high," stated an FTC official according to the Korea Times. "Samsung's lawsuit is a legitimate act to protect its patent rights."
The Korean agency's ruling comes on the heels of failed mediation talks between the two tech giants ahead of their next patent-infringement trial scheduled next month in California. A recent court filing revealed that the mediation meeting was held in the first week of February and was attended by Apple CEO Tim Cook and Samsung CEO of IT and Mobile Communications JK Shin. Per the court filing, "The parties did not reach an agreement at that session." With the recent failure of the mediation talks and the continuation of Samsung's SEP-based lawsuit in Korea, it appears that both companies' various patent disputes are destined to return to the courts.
Follow Nathanael on Twitter (@ArnoldEtan_WSCS)
More From Wall St. Cheat Sheet: