Apple's E-Book Deals: Just Business As Usual?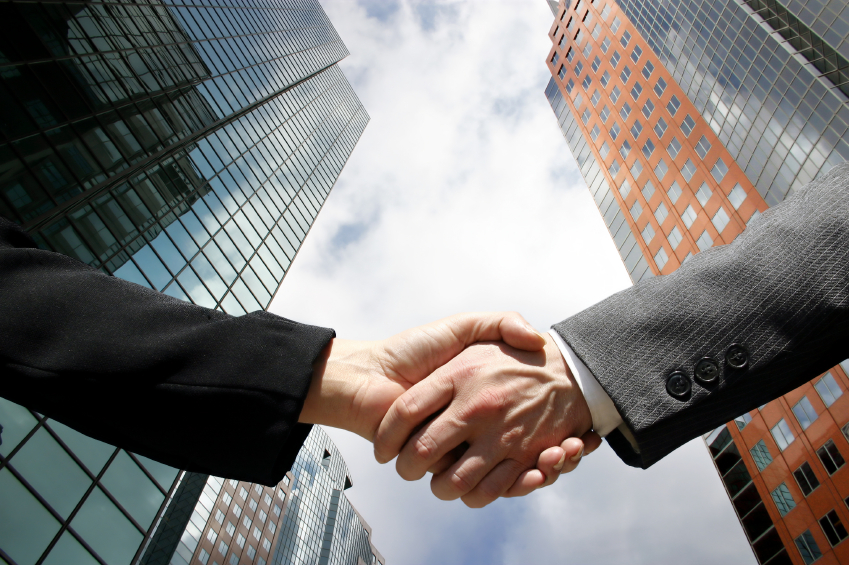 Were Apple's (NASDAQ:AAPL) e-book negotiations with publishers the beginnings of a shady price-fixing conspiracy, or was it just typical corporate bargaining? The U.S. Department of Justice, which is prosecuting the case, definitely believes it was the former. However, Apple's lawyers have been hammering away at the government's allegations and have found several witnesses that seem to support their version of events.
Last week, CBS's (NYSE:CBS) Simon & Schuster CEO Carolyn K. Reidy testified in court that the e-book pricing negotiations with Apple were normal. Reidy explained how she initially resisted Apple's demand for an agency model contract but eventually relented. Rather than showing her collusion with Apple, Reidy had written an e-mail in which she dismissively referred to an Apple executive as a "minion."
The government contends that Apple colluded with five other publishers in adopting an agency model that eventually forced Amazon (NASDAQ:AMZN) to also adopt the agency model and raise its e-book prices. Under the agency model, publishers determine the price for e-books under a most-favored nation clause. This clause forbids them from selling e-books to other retailers below a set price limit.
"As a practical matter, the M.F.N. [most-favored nation] made Simon & Schuster want to move other retailers to an agency model. It didn't force us," said Reidy via The New York Times.
Penguin CEO David Shanks also fought with Apple over the Cupertino-based company's e-book pricing proposal and called it a "typical negotiation." Shanks stated that, "It was fairly clear that they could take or leave being in the book business. If they couldn't get it on their terms, they weren't going to take the jump into being in books," reports Bloomberg.
Both of these witnesses' testimony seems to support Apple's contention that they were participating in normal business negotiations and not conspiring to force Amazon to raise its prices. The trial, which started on June 3 in the District Court for the Southern District of New York, is expected to last about three weeks. The case is U.S. v. Apple Inc., 12-02826.
Here's how Apple has been trading over the past week.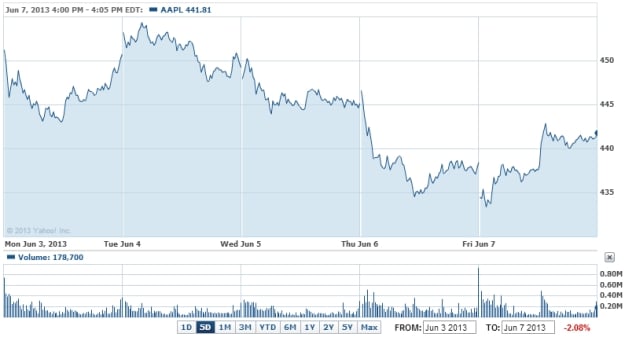 Follow Nathanael on Twitter (@ArnoldEtan_WSCS)
Don't Miss: This New Rival Is Coming for Apple and Google.