Apple's Fourth-Quarter Mac Sales Appear Strong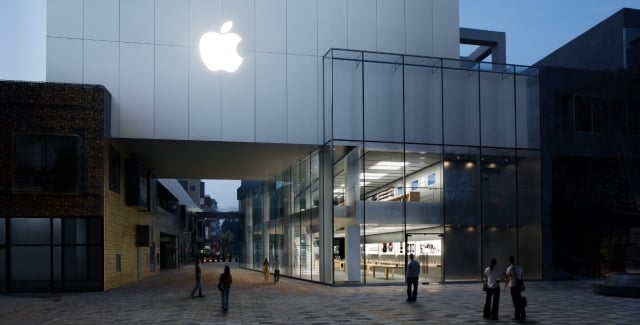 Piper Jaffray has reaffirmed its overweight rating on Apple, giving the company a $640 price target. The analyst believes that increased sales in Macs, new products in the coming year, and returns from partnerships with other companies will play a role in Apple's upcoming success.
The most important factor behind Apple's strength, according to Piper Jaffray, is Mac sales data, which, according to numbers put forth by market research group NPD, are tracking up 29 percent in the first two months of this quarter. With the month of December expected to finish up as well, the total increase should be about 13 percent yearly for the entire fourth-quarter of 2013. This factors in extra sales time from last year as well as a Mac shortage that the company faced in 2012 in December.
The sales of Macs bodes well for Apple as it represents a recovery in a PC market that has been dwindling over recent years. Though the company is more than poised to take advantage of trends in the markets for mobile devices, such as tablets and smartphones, it is nice to see the company's traditional business performing up to standards as well. Macbook Airs have put up some of the stronger numbers over the past two years, becoming some of the best-selling lightweight laptops on the market and providing good margins for Apple.
Piper Jaffray also mentioned a slew of new products that could be in the works for Apple for 2014. One possibility is an iWatch, similar to the Galaxy Gear put out by Samsung, that would build smart technology into the wrist-worn timepiece. Exactly what features an iWatch available to the public would have is not yet certain. Some sort of Apple television could also make its debut, as could the iPhone 6, which is rumored to have a much larger screen than any of its predecessors.
An additional factor to the company's success will be near-term catalysts for earnings growth. The holiday season always drives demand of Apple's products, and this year is expected to be no different. Also, Apple's deal with China Mobile for the iPhone is expected to generate sales of the company's products overseas.
One product that appears to be underperforming is the iPod, which, according to NPD's data, may be down nearly 50 percent year-over-year this quarter. While the analyst expects the final number to represent a 30 percent drop for the quarter (annually adjusted), this would still mean that iPod sales are slumping relative to some of Apple's other products. Perhaps it is time for the iPod to get a makeover in a world in which mobile devices of all sorts have to continually be reinvented or else go the way of the pagers of old.
Don't Miss: Apple Supplier Uses High-Tech Method to Catch Underage Workers.