Apple's Greatly Anticipated September Reveal and Other Stories
Tuesday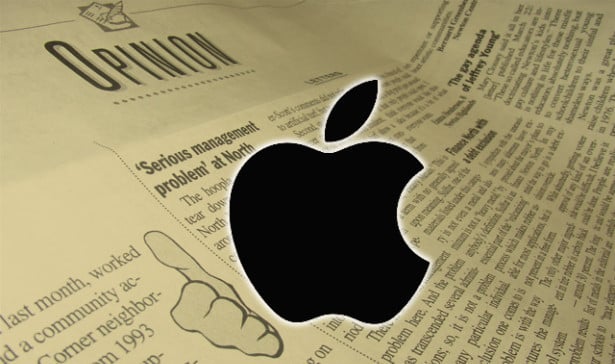 Even with an Apple (NASDAQ:AAPL) event confirmed for September 10, shares of the iPhone maker could not hold onto the high of $500.60 they momentarily brushed on Tuesday. Still, the stock managed to close in the green, ending the trading day up $1.36, or 0.28 percent, at $487.55. Here's a cheat sheet to Tuesday's top Apple stories:
Study: iPhone 5C Will Help Apple Expand Smartphone Domination
According to the latest research from Kantar Worldpanel ComTech, Apple's iPhone has grown its market share 7.8 percent from July 2012 to remain the most popular smartphone in the U.S.
The iPhone now has a 43.4 percent market share in the U.S. While smartphones running on Google's (NASDAQ:GOOG) Android platform still dominate the U.S. market, at 51.1 percent, the Apple growth came at the expense of Android, with Android's share falling 7.6 percent versus a year ago. Apple and Android combined make up 94.5 percent of the smartphones in America. Microsoft's (NASDAQ:MSFT) Windows Phone made a small gain during the year, and BlackBerry's (NASDAQ:BBRY) share continued to slip… (Read more.)
Is There Any Nuance in Icahn's Relationship with Apple?
In August, notorious activist investor Carl Icahn announced – via Twitter – that his fund, Icahn Enterprises (NYSE:IEP), had taken a "large position" in Apple. Icahn suggested that the company is still "extremely undervalued" — shares closed Friday at $487.22 — an argument that has been on the tip of many investors' tongues ever since shares dropped below $500 earlier in the year and the company first announced its massive buyback program.
That program, despite being the largest single stock buyback announcement ever made, is, according to Icahn, not enough. The self-made billionaire has a mixed reputation as an activist shareholder, but his track record is dense with success. Much of his activism is a function of his impression of the value of a company versus the market value of a company, and he, like many other successful investors, has a habit of buying large stakes in companies that are undervalued. If he's right about Apple, Icahn — and other shareholders — could stand to make some money… (Read more.)
Is This More Evidence That Samsung Is Copying Apple?
Is Samsung (SSNLF.PK) already plotting its next Apple imitation? According to Korea's ETNews, Samsung has decided to "apply metal cases to the premium smartphone model to be released early next year." The report even notes that, "The late Steve Jobs, Apple founder, insisted on metal to emphasize the futuristic feeling of the iPhone and iPad series."
Although Apple has been using metal casings for its devices for many years, Jack Purcher at Patently Apple thinks Samsung's sudden penchant for metal casings  may actually be related to recently leaked images of Apple's upcoming gold/champagne-colored iPhone 5S.  The ETNews report does not specifically mention a gold-colored Samsung smartphone, but it does use an image of a gold-colored Galaxy metal case cover to illustrate what future devices may look like.
It's no secret that some of Samsung's products have borrowed Apple's design elements… (Read more.)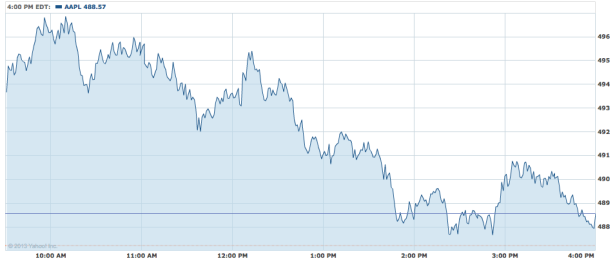 Follow Meghan on Twitter @MFoley_WSCS
Wednesday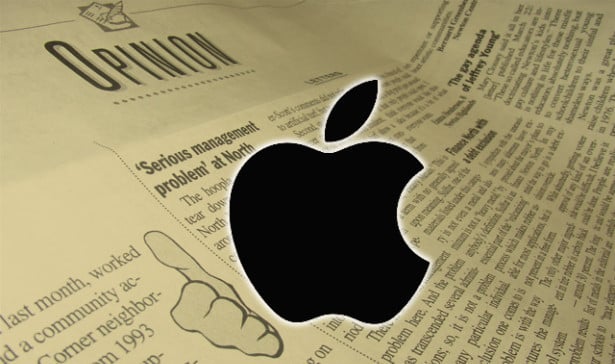 After spiking temporarily above $500, Apple's (NASDAQ:AAPL) stock spent the rest of Wednesday trading in a narrow band around the $498-per share price level. It closed up $10.18, or 2.08 percent, at $498.76. Here's a cheat sheet to Wednesday's top Apple stories:
Here's What Apple Has in Store for China
Apple will be holding a separate launch event for its new line-up of iPhones in China just hours after the U.S. launch at the company's headquarters in Cupertino, California, Apple Insider reports.
Chinese newspaper SinaTech reported that Apple sent invitations to a special event in Beijing to members of the Chinese media. The event is scheduled for 10 a.m. local time on September 11, the day after Apple's U.S. media event in California. The fact that Apple is choosing to hold a separate event in Beijing for the Chinese media reveals how important China, which is home to the world's largest smartphone market, is for Apple's future… (Read more.)
Will a Refreshed Apple TV Also Hit the Stage Sept. 10?
With news of the rumored iPhone 5S and iPhone 5C sufficiently stealing the Apple spotlight, it's almost easy to forget that Tim Cook could also be delivering some surprising news come Sept. 10 when he takes the stage at his special event in Cupertino, California. Recent shipments of 'Set Top Boxes' to Apple from a Chinese partner supplier now remind us that the tech giant could still have some secrets up its sleeve — and one might in the form of a new Apple TV.

Apple Insider highlighted the delivery of the shipments Tuesday, explaining that a recent bill of lading information obtained from the U.S. Department of Homeland security shed light on Apple's reception of three shipments in August from BYD Precision Manufacture in Shenzhen, China. Each shipment was received from mid to late August and began with "Set Top Box with Communication Function" on August 11, followed by "Set Top Boxes" on August 18, and concluded with "Set Top Box with Communication Function" on August 25… (Read more.)
You've Got Mail: What to Expect If You Received an Apple Sept. 10 Invite
Apple set out to "brighten everyone's day" Tuesday morning when the world's largest technology company sent out email invitations to its exclusive Sept. 10 event where the company is expected to finally reveal its iPhone models and new operating system.
The day is one that consumers, investors, and analysts have highlighted in their calendars for months as the big reveal — and although a wave of leaks, rumors, and predictions have all proceeded the event, people everywhere are still waiting on the edge of their seats to hear the last word from Apple. The one word that the event's lucky attendees are expecting to hear a lot about? iPhone… (Read more.)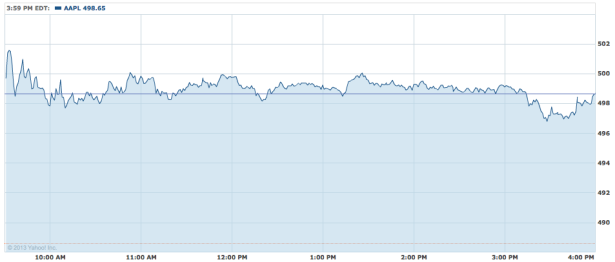 Follow Meghan on Twitter @MFoley_WSCS
Thursday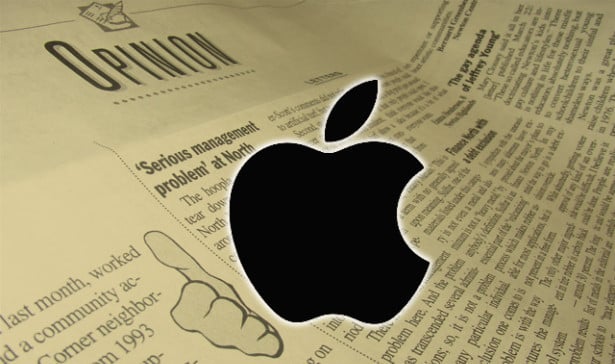 Since Apple (NASDAQ:AAPL) emailed invitations Tuesday to journalists announcing a September 10 event that would "brighten everyone's day," anticipation for the next iPhone release has grown among Apple investors, industry experts, and company aficionados. But until that date, there is plenty of news to keep them occupied: rumors are spreading that Apple is poised to land Japan and China's biggest carriers, the company is investigating the latest slew of worker-abuses charges, and speculation as to when the company will release the next version of Apple TV has begun. Still, even with the special event less than a week away, shares ended the day in the red, closing down $3.42, or 0.69 percent, at $495.27. Here's a cheat sheet to Thursday's top Apple stories:
Advertisers Pony Up for Apple's iTunes Radio Ads
Apple has been lining up exclusive advertising deals in preparation for the release of iTunes Radio on Tuesday, Ad Age reports. The Cupertino, California-based company has granted exclusive iTunes Radio advertising rights to several companies.
McDonald's (NYSE:MCD), Nissan (NSANY.PK), Pepsi (NYSE:PEP), and Proctor & Gamble (NYSE:PG) have paid in excess of $10 million for the privilege of advertising on iTunes Radio through the end of 2013, according to Ad Age. Apple has also been bulking up its iAd staff since the ads on its upcoming music streaming service will be sold through its current mobile advertising network. According to Ad Age, Apple had 40 separate job listings for iAd positions on its LinkedIn (NYSE:LNKD) page and its own website. The job openings included positions for Interactive Production Designer, Interactive UI Engineer, and iTunes Radio Project Manager… (Read more.)
Is This Apple's Long-Rumored Fingerprint Scanner?
Is this latest supply chain leak conclusive evidence for Apple's upcoming iPhone fingerprint scanner? A recently leaked image purports to show the biometric fingerprint scanner rumored to be a part of Apple's so-called iPhone 5S.
The image comes courtesy of Australian Apple researcher Sonny Dickson, who has been the source of many other high-quality images of various components for Apple's unreleased devices. Dickson's newest leaked image depicts the home button component for the soon-to-be-released iPhone 5S… (Read more.)
Analyst: Two Key Developments That Will Soon Boost Apple
Are some investors and analysts dismissing the impact that upcoming Apple (NASDAQ:AAPL) technologies and distribution deals will have on the Cupertino-based company's stock price? In a note to investors, Wells Fargo analyst Maynard Um outlines two key developments that could propel Apple's stock price as high as $575 in fiscal year 2014.
First, the analyst believes that the continuing distribution expansion for Apple's iPhone could soon add significant value to Apple stock. He notes that Apple has recently become "less rigid with wireless operators" in establishing distribution deals. Based on the history of other smartphone companies such as BlackBerry (NASDAQ:BBRY), Um believes that Apple will soon increase its carrier penetration… (Read more.)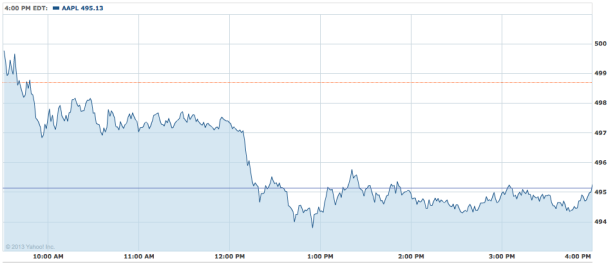 Follow Meghan on Twitter @MFoley_WSCS
Friday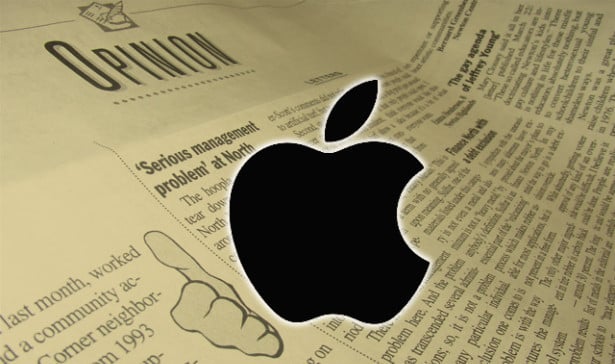 Except for Tuesday, shares of
Apple
(
NASDAQ:AAPL
) closed within a few dollars of the $500 level every day in the past week, gaining $11 or 2.26 over the course four-day trading period. On Friday, the iPhone maker closed up $2.95, or 0.60 percent, at $498.22. Here's a cheat sheet to Friday's top Apple stories:
Here Is Apple's Antitrust Punishment
Apple's long-running battle with the U.S. Department of Justice over its proposed antitrust remedies is finally over now that Judge Denise Cote has
issued an injunction
against Apple, reports
Gigaom
. However, the stipulations outlined in the injunction will continue to affect Apple's e-book business for years to come.
The final injunction is seen as victory for the Department of Justice since the judge kept many of the government's original requests. For example, Apple is not allowed to enter into "any agreement with an E-Book Publisher relating to the sale of E-books that contains a Retail Price MFN [most favored nation]." Apple unsuccessfully argued that this restriction should only apply to the five publishers that were found liable in Apple's e-book price-fixing conspiracy… (Read more.)
Did This Chinese Carrier Reveal Apple's Surprise Announcement?
When Apple sent out invitations for a separate iPhone media event to be
held in Beijing
on September 11,
many observers wondered
what kind of surprise the Cupertino-based company was planning. After all, this will be the first iPhone media event that Apple has hosted in China.
However, the mystery appears to have been solved thanks to a message that was accidentally posted by one of Apple's carrier partners in China. According to
TechWeb
via
TechinAsia
,
China Telecom
(
NYSE:CHA
)
inadvertently posted a message
to the social media site
Weibo
on Thursday that revealed Apple will be launching its new iPhones in China earlier than was originally expected… (
Read more
.)
Will Apple's Asia Ambitions Soon Be Realized?
Apple is on the cusp of unprecedented growth in Asia? Although Apple has distribution deals with multiple carriers across Asia, it still hasn't inked deals with the largest carriers in both Japan and China. However, several recent reports suggest that Apple may soon have distribution deals with both with
NTT DoCoMo
(
NYSE:DCM
) and
China Mobile
(
NYSE:CHL
).
According to
anonymous sources cited
by
Reuters
, DoCoMo is on the verge of signing a deal with Apple that may allow Japan's largest carrier to begin selling the iPhone as soon as the fall. DoCoMo has over 60 million subscribers and features a broad, integrated system of software and products that is similar to Apple's own seamless ecosystem. DoCoMo even has its own online store that is similar to Apple's iTunes Store. In fact, the Japanese carrier's competing products and services may be one reason why it has taken so long to sign a deal with the Cupertino-based company… (
Read more
.)