Apple's iBeacon Tech Will Be Featured in CES Event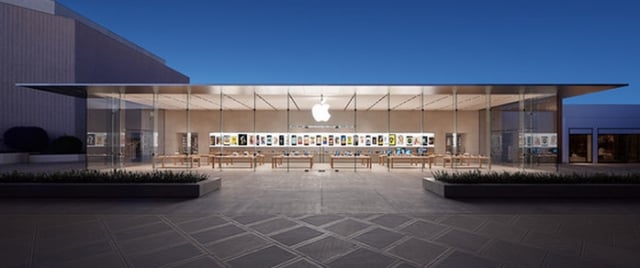 Apple's (NASDAQ:AAPL) iBeacon micro-location technology will be featured in a high-profile event at this year's CES (Consumer Electronics Show). According to the Consumer Electronics Association, attendees to this year's show are being encouraged to participate in a promotional iBeacon-based scavenger hunt. This year's CES takes place January 7-10 in Las Vegas, Nevada.
The scavenger hunt is a way for attendees to get acquainted with all areas of the show. Participants will receive game instructions via a CES mobile app that is available for download on iOS or Android devices. Players will collect badges for every iBeacon they encounter and the first three players to complete the hunt will receive a special prize from CES.
Apple's iBeacon technology uses the Bluetooth Low Energy communications standard to send notifications to mobile devices based on their proximity to a transmitter. The Bluetooth-based technology allows the system to more accurately pinpoint a user's location than GPS can.
The iBeacon technology was first introduced as part of iOS 7's SDK (software development kit) at last year's Worldwide Developers Conference.  Last month, Apple announced that it had started using its iBeacon micro-location technology at all of its U.S. stores.
"This promotional scavenger hunt demonstrates our commitment to leveraging the latest in emerging technologies, making CES the most interactive and engaging technology event of the year," said the CEA's Jeff Joseph. "This promotion is a fun and novel way to introduce attendees to iBeacon technology and encourage participants to visit important exhibits across the show floor."
The iBeacons used at CES were made by mobile proximity services company Radius Networks and will use Bluetooth Low Energy technology provided by Texas Instruments (NYSE:TXN). "This scavenger hunt is yet another innovative use of Bluetooth low-energy beacons," noted Texas Instruments' Oyvind Birkenes. "We are delighted that our Bluetooth low-energy SensorTag is being used to demonstrate one of the many inventive and beneficial use cases for beaconing technology."
Although this may be the first use of Apple's iBeacon technology for a scavenger hunt, it has previously been used for advertising, indoor navigation, and guided tours. For example, Major League Baseball uses an iBeacon-based navigation system for some of its stadiums and Macy's (NYSE:M) has installed "ShopBeacons" that use Apple's iBeacon technology in several of its retail locations. However, the use of this technology at CES will likely boost the profile of Apple's iBeacon system even further.
Here's how Apple has traded over the past five sessions.
Follow Nathanael on Twitter (@ArnoldEtan_WSCS)
More from Wall St. Cheat Sheet: