Apple's iPad Gets Educational in Los Angeles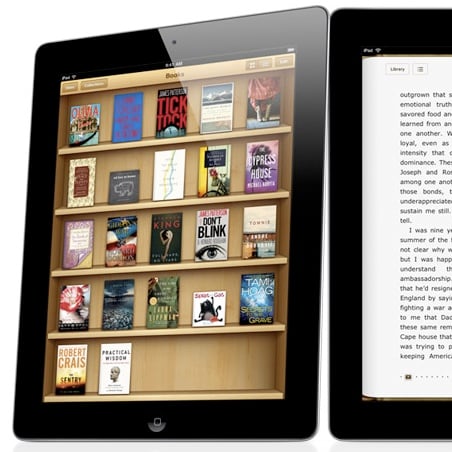 Is education Apple's (NASDAQ:AAPL) next big growth sector? Apple will soon become a partner in education for many students in the California public school system after the Los Angeles Unified School District recently announced that it has awarded the Cupertino-based company a $30 million contract to provide its students with iPads.
The Los Angeles Unified School District is the second-largest school district in the country and encompasses 47 separate campuses. According to the Los Angeles Times, the school district is purchasing the iPads pre-loaded with educational software at a cost of $678 per device.
Several members of the Board of Education had to abstain from the vote because they own Apple stock, but the measure still managed to pass 6 to 0. Deputy Superintendent Jaime Aquino noted that Apple's iPad "received the highest scoring by the students and the teachers."
Although the contract was unanimously approved, a representative from Microsoft (NASDAQ:MSFT) urged the Board to consider purchasing more than one kind of tablet device. The Microsoft representative noted that Microsoft's operating system was still more widely used in the business world.
Apple has long been pushing the educational benefits of its iPad and the company already offers a large catalog of educational content through its free iTunes U app downloads. With innovative apps like iTunes U and devices like the iPad already making inroads into educational institutions across the globe, the educational market could very well turn into Apple's next big growth sector in the coming years.
Here's how Apple stock has traded today.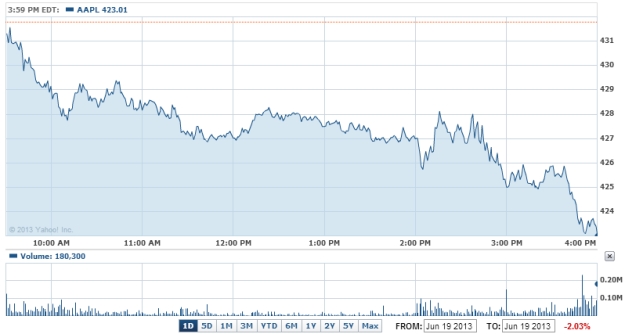 Don't Miss: Is This a Preview of the iPhone 5S?
Follow Nathanael on Twitter (@ArnoldEtan_WSCS)