Apple's iPad Mini Demand Slides and 2 Other Tech Titans Making Noise
Apple(NASDAQ:AAPL):Digitimesis reporting that iPad Mini shipments are expected to drop by some 20 percent to 30 percent in the second quarter of 2013, citing upstream sources that said thedemand for the baby tabletwas weakening. The sources noted that it was likely due to consumers holding off on purchases until the next generation is released. LG Display, which is the main supplier for the iPad and iPad Mini panels, expects panel shipments to drop from 5 million to 3.5 million for April, and drop further to 3 million for May and June.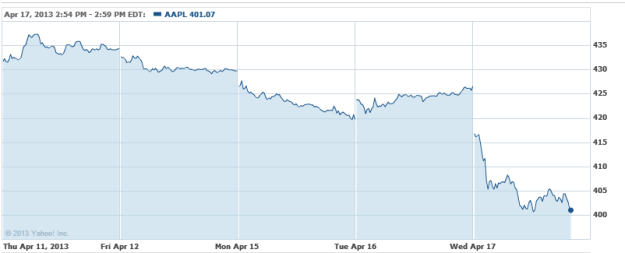 Microsoft(NASDAQ:MSFT): Microsoft has signed a global patent licensing agreement withFoxconn-parentHon Hai Precision Industry, which protects Hon Hai customers frompatent claimsthat may surface due to use ofGoogle's(NASDAQ:GOOG) Android and Chrome operating systems."Foxconn's clients don't need to worry about infringing Microsoft's patents anymore, because Foxconn has signed the agreement for them," said Vincent Shih, chief legal officer of Microsoft Taiwan Corp. Microsoft has taken to pursuing hardware manufacturers for royalties, rather than focus on Google's software patents for income.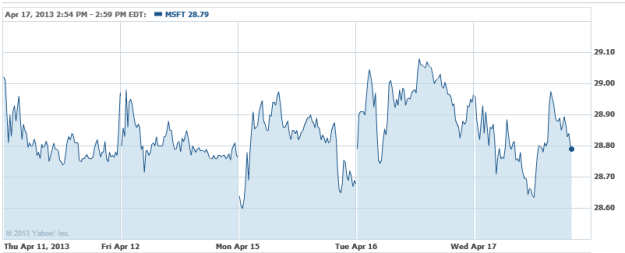 Yahoo (NASDAQ:YHOO): Marissa Mayer's short nine-month time at Yahoo can be called a success by any metric: incoming resumes have tripled, the rate of people leaving the company has been cut in half, and the number of former employees returning has risen as well. Yet as positive as Yahoo's return to relevance has been, the company is still facing steep climbs in the years ahead. Yahoo's ad business has been making little to no progress, and has so far been one of the few trends that Mayer's touch has yet to reverse. The banner format, which is Yahoo's primary model of advertising, has fallen by the wayside in favor of the more popular pay-per-click method.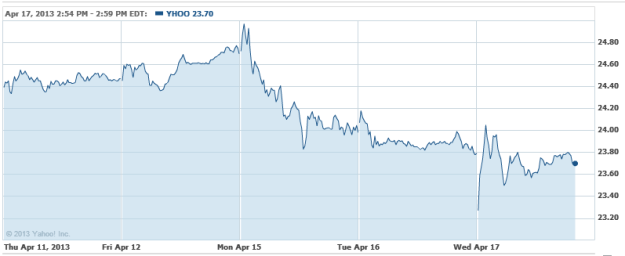 Don't Miss: Can Apple Compete With Cheaper Tablets in China?