Apple's iPads and iPhones Could Be Used in New Voting System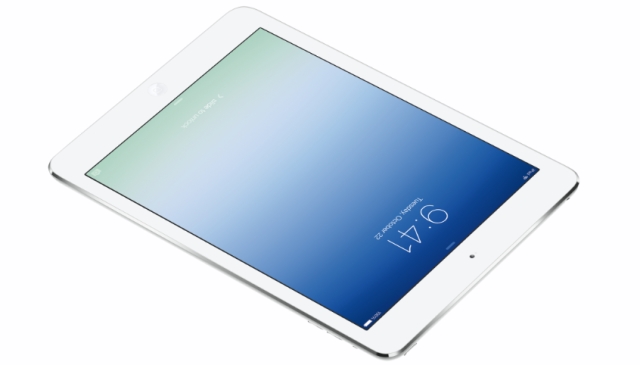 Researchers at South Carolina's Clemson University have developed a new voting system that may one day allow voters to cast their ballots via Apple's (NASDAQ:AAPL) iPad or iPhone, reports the Greenville News via MacDailyNews. The system was developed by a team of students led by Dr. Juan Gilbert, chair of the university's human-centered computing department.
The program is called Prime III, or Premier Third Generation Voting System. It can be downloaded as an app to most types of computers and mobile devices, including Apple's iOS-based products. Although the Prime III system would operate similarly to the touchscreen voting machines that are currently used in South Carolina, it would vastly increase accessibility for voters with disabilities.
"Prime III is the world's most accessible voting technology ever created," Dr. Gilbert told the Greenville News. "And we did that in our labs."
The current voting system requires special machines for voters with disabilities. However, the Prime III system includes a built-in auditory system for visually impaired voters that would allow them to vote by voice. Dr. Gilbert and his team have also developed a program that would allow overseas voters to cast their ballots online. That system would utilize a video link that would allow the poll worker to verify the voter's identity.
Dr. Gilbert also claimed that the Prime III system would be more accurate and cheaper than the voting system currently used by South Carolina. Although South Carolina currently uses paperless voting machines, the Prime III system would print an additional paper backup that would show which candidates the voter had chosen. This would prevent many of the errors that plague electronic voting systems.
According to a Legislative Audit Council report seen by the Greenville News, South Carolina spent over $34 million in 2004 and 2005 for approximately 11,400 iVotrinic touchscreen voting machines at a cost of about $3,000 per machine. As noted by the Greenville News, South Carolina could replace its current voting system with the Prime III system installed on Apple's iPads at a cost of $500 per tablet. There would be no software cost, because Clemson University is offering the program for free.
Although South Carolina Election Commission spokesperson Chris Whitmire told the Greenville News that the state isn't currently considering replacing its existing system, he noted that the state's voting machines will need to be replaced eventually. Although it is unknown if the Prime III system and Apple's devices will be deployed as part of South Carolina's voting system upgrade, the program has already made inroads in several other states. Florida has adopted the overseas online voting system developed at Clemson, while Wisconsin has plans to use the Prime III voting system later this year.
Here's how Apple has traded over the past five sessions.
Follow Nathanael on Twitter (@ArnoldEtan_WSCS)
More from Wall St. Cheat Sheet: