Apple's iPhone 5 Launch Rocked the Social Media World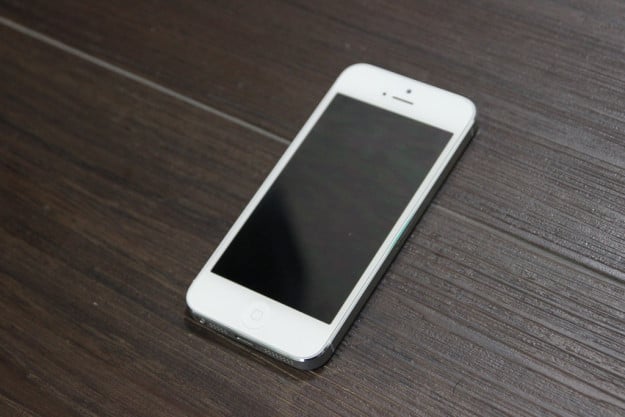 When it comes to unveiling new products, no company generates social media chatter like Apple (NASDAQ:AAPL) does. The London-based social media agency We Are Social recently conducted a study that examined the number of social media conversations that were related to the launches of four major smartphones over the past 12 months.
We Are Social looked at the launches of the Apple iPhone 5, BlackBerry (NASDAQ:BBRY) Z10, Nokia (NYSE:NOK) Lumia 920, and Samsung (SSNLF.PK) Galaxy S4. After comparing the resultant social media conversations surrounding each launch, the agency found that Apple was the overwhelming leader in the amount of conversation that its flagship device initiated.
In fact, Apple's iPhone 5 launch generated over 1.7 million mentions on various social media platforms, giving it a 78 percent share of the total amount of conversations surrounding the four separate launches. However, the agency also noted that Apple wasn't "proactive enough pushing positive messages about the iPhone 5 and any innovation it offered." As a result, nearly 20 percent of the conversation surrounding the iPhone 5 was categorized as "criticism."
BlackBerry's Z10 launch was the second most-talked about smartphone launch with approximately 300,000 mentions and a 15 percent share. However, BlackBerry created social media confusion by subsuming its Z10 hashtag under the BlackBerry 10 operating system hashtag.
Samsung, one of Apple's biggest rivals, barely registered a hiccup on the social media landscape with only 140,000 mentions and a 5 percent share. On the other hand, Samsung registered the lowest amount of social media criticism. Only 11 percent of Galaxy S4 conversations were critical of the company's product.
Although the authors of the study called Apple's iPhone launch the "conversational benchmark for all competitors to aspire towards," they also noted the Cupertino-based company's failure to address the criticism in some of the social media conversations. However, it should be noted that much of the criticism directed at Apple was from fans who felt the latest iPhone didn't live up to Apple's established reputation as an innovator. In other words, Apple got more criticism because it is held to a higher standard than other smartphone makers.
Here's how Apple has traded so far today.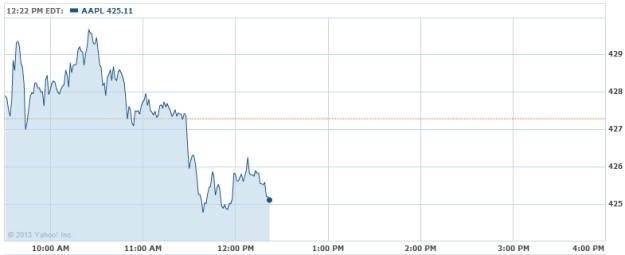 Follow Nathanael on Twitter (@ArnoldEtan_WSCS)