Apple's iPhone Gains and Tesla's Earnings Smash Estimates: Market Recap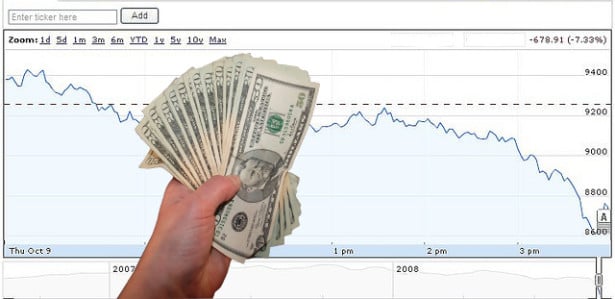 U.S. equity markets declined on Wednesday in the wake of ongoing speculation about the taper timeline for federal asset purchases. President Barack Obama held a question-and-answer session on the U.S. housing market with Zillow (NASDAQ:Z) CEO Spencer Rascoff (read more), although the event seemed to take a back seat to corporate earnings and the latest reading of Gallup's Job Creation Index.
At the close: DJIA: -0.31%, S&P 500: -0.38%, NASDAQ: -0.32%.
Here's your Cheat Sheet to today's top stock stories:
Tesla (NASDAQ:TSLA) closed the regular trading session down 5.61 percent at $132.17 per share on Monday, but climbed as much as 12 percent in post-market trading after reporting a surprise beat for the second quarter. Revenues increased from $26.6 to $405.1 million on the year, beating the average analyst estimate of $383.4 million. Adjusted net income — which excludes one-time charges — came in at 20 cents per share, smashing expectations for a loss of 17 cents per share.
Time Warner (NYSE:TWX) closed the day down a fraction after reporting second-quarter results that came in ahead of analyst expectations. Revenues increased 10 percent on the year to $7.4 billion, beating the average analyst estimate of $7.11 billion. Adjusted earnings increased 45 percent on the year to 83 cents per common diluted share, beating the average analyst estimate of 76 cents per share.
Investors do not seem to like the idea of Chesapeake Energy (NYSE:CHK) walking away from land leases in New York state. Shares closed the day down 1.19 percent following a Reuters report that cited sources suggesting that a two-year long legal battle between landowners and Chesapeake could end as early as next week… (Read more.)
According to the latest smartphone market data from comScore's (NASDAQ:SCOR) MobiLens service, Apple (NASDAQ:AAPL) has recently achieved slight gains in the U.S. smartphone platform market. Although Google's (NASDAQ:GOOG) Android operating system remains the number one smartphone platform in the U.S. with a 52 percent share of the market, it failed to grow its market share since the three-month period ending in March… (Read more.)