Apple's iPhone May Lose Appeal With AT&T's New Plans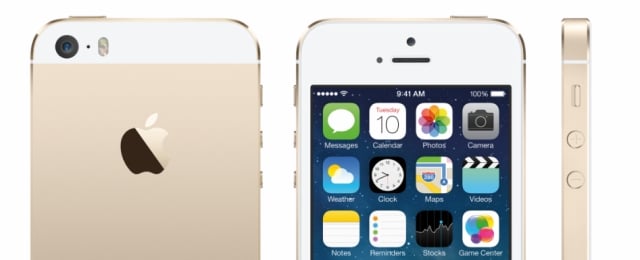 Will sales of Apple's (NASDAQ:AAPL) iPhone through AT&T (NYSE:T) be negatively impacted by a new mobile plan option? Longtime Apple carrier partner AT&T recently introduced a new "Mobile Share Value Plan" that separates the cost of a smartphone from AT&T's service plan. The plan gives subscribers the option to pay the full cost of a device up front and then pay a flat monthly service fee with no annual service contract. Subscribers also have a BYOD (bring your own device) option for even more savings.
As noted by The Motley Fool, AT&T's plan appears to be a reaction to rival carrier T-Mobile's (NYSE:TMUS) contract-free "Un-Carrier" payment plans. T-Mobile pioneered the move towards unsubsidized smartphone sales earlier this year. More recently T-Mobile introduced the "JUMP" upgrade plan that allows its subscribers to get a new phone every six months for a $10 per month fee.
While T-Mobile's move away from long-term contracts is attractive to some mobile subscribers, it should also be noted that T-Mobile sells far fewer of Apple's iPhones than AT&T. Although T-Mobile may have fewer iPhone sales because it was the last of the major U.S. carriers to offer Apple's flagship smartphone, it is also likely due to the higher cost of the unsubsidized iPhone.
On the other hand, as Apple's once exclusive iPhone carrier, AT&T sells a greater number of iPhones than T-Mobile does. As noted by The Motley Fool, AT&T has historically derived 80 percent of its smartphone sales from Apple's iPhones. Only 21 percent of T-Mobile's smartphone sales last quarter came from Apple's iPhones.
For this reason, there is the possibility that the introduction of AT&T's new "Mobile Share Value Plan" will make the iPhone a less attractive option to AT&T's subscriber base. Many markets around the world do not use the subsidized two-year service contract system that has traditionally been used to sell smartphones in the U.S. Since Apple's devices are usually more expensive than other smartphone makers' devices, the iPhone is at a price-point disadvantage in markets that use the unsubsidized smartphone system.
Conversely, Apple has thrived in markets where the cost of the iPhone is typically subsidized, including the U.S. and Japan. For example, BCN's list of Japan's best-selling smartphones recently revealed that various versions of Apple's iPhone 5S and iPhone 5C models have secured nine of the top ten spots in the country.
Although it is unknown how much AT&T's shift to unsubsidized smartphone sales will impact its iPhone sales in the long run, it should be noted that Apple has a history of attracting buyers that are willing to pay a premium for its smartphones. In the meantime, AT&T subscribers still have the option to buy the iPhone at a subsidized price through a two-year service contract.
Follow Nathanael on Twitter (@ArnoldEtan_WSCS)
Don't Miss: Moody's to Apple: Don't Listen to Carl Icahn.