Apple's iPhone Sets Student's Pants on Fire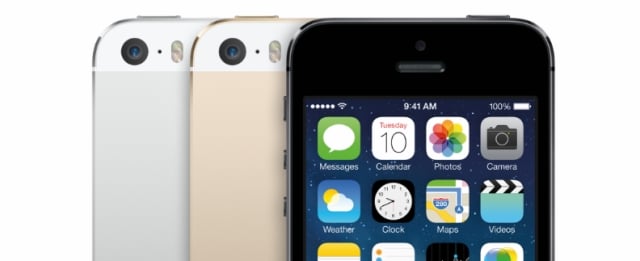 Be warned: if you are an Apple (AAPL) user, you may want to sit down before reading this story – just make sure there is not an iPhone in your back pocket first. A thirteen-year-old student in Kennebunk, Maine, sustained "moderate" burns after an iPhone caught fire in her pocket on Friday, reports SeacoastOnline via MacNN. It was unclear from the report which iPhone model was involved.
The incident occurred early in the day at Kennebunk Middle School. The student reported hearing "a pop" as she sat down at her desk and smoke immediately started billowing from her back pocket where her iPhone was located.
Kennebunk Middle School Principal Jeff Rodman noted that fellow students came to her aid while a teacher retrieved a blanket to smother the fire. As the student was trying to remove her pants, the iPhone fell out of her pocket and appeared visibly "burnt," Rodman told SeacoastOnline. "It was something that I don't think people had ever seen before. I've never seen anything like that," added Rodman.
EMS Division Chief Andrew Palmeri speculated that the iPhone's battery "shorted out" when the student sat on it. "People should obviously use caution when placing their phones in their back pockets so as not to crush them and cause an electrical short," he stated via SeacoastOnline. Palmeri also noted that the incident would be fully investigated by the state fire marshal. Although Apple has yet to issue a statement about this incident, the company typically conducts its own investigation first, in order to determine why a device may have malfunctioned.
Rodman noted that the students' quick reactions likely prevented more serious injuries from occurring. "I commend the students, I commend our staff, and the Kennebunk first responders for their immediate response and for the way it was handled," stated Rodman per SeacoastOnline. "It was just a strange thing. A great response by everybody involved."
Although an Apple iPhone bursting into flames is definitely a "strange thing," it is not completely unheard of. Several years ago, an iPhone 4 caught fire on an Australian flight. More recently, a California man's iPhone 4 caught fire while it was charging in his home. Apple's iPads are apparently not immune to the occasional spontaneous combustion either. A demo iPad at a Vodafone (VOD) store in Canberra, Australia, reportedly burst into flames last November.
While the precise causes behind each of these incidents are not known, the lithium-ion batteries used in mobile devices do have the potential to combust when overheated or ruptured. For example, Boeing's (BA) 787 Dreamliner planes experienced several fires last year due to overheated lithium-ion batteries.
Follow Nathanael on Twitter (@ArnoldEtan_WSCS)
More from Wall St. Cheat Sheet: