Apple's iPhone Size Limits Its Appeal in China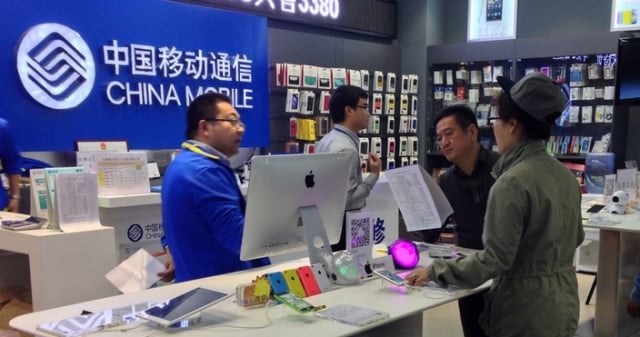 Will Apple's (NASDAQ:AAPL) market growth in China be thwarted by consumers' preference for larger smartphone screens? Although Apple's recently signed distribution deal with China Mobile (NYSE:CHL) — the world's largest carrier with over 763 million subscribers — gives the iPhone maker increased access to China's smartphone market, some industry analysts believe that the company will not be able to fully reap the benefits of this deal until it releases an iPhone with a bigger screen, reports Bloomberg.
As noted by Forrester Research analyst Bryan Wang, Chinese consumers have a measurable preference for larger screens on mobile devices. "China is driving the demand for large-screen devices," Wang told Bloomberg.
This consumer preference is driven primarily by economic factors, since many Chinese consumers can only afford one mobile device and will use it for everything from reading email to watch videos. "Many consumers in China use smartphones as their first and primary device for multimedia content consumption due to limited budget," noted Canalys analyst Lydia Bi via Bloomberg. "Apple will find it hard to continue justifying the decision of not catching up with the screen size in most devices."
Chinese consumers' preference for larger smartphone screen sizes is reflected in the sales figures for devices running Google's (NASDAQ:GOOG) Android operating system. Around 40 percent of the Android-based smartphones sold in China have screen sizes of five inches or more, Wang told Bloomberg. In contrast, Apple's iPhone 5S and iPhone 5C have relatively small 4-inch size screens.
According to Canalys' data, smartphones with screen sizes five inches or larger accounted for 22 percent of worldwide smartphone sales in the third quarter of 2013. The market research firm also noted that Samsung (SSNLF.PK) was the third-largest smartphone vendor in China with a 21 percent share, while Apple was the fifth-largest with a 6 percent share.
However, Apple may already be making moves to challenge Samsung in the large-screen smartphone segment. According to a recently released DisplaySearch forecast for 2014, Apple is developing a 4.7-inch display or a 5.5-inch display for its upcoming iPhone 6. Other industry watchers believe Apple will release multiple large-screen iPhone models in 2014. In a recent research note obtained by StreetInsider, Cantor Fitzgerald analyst Brian White cited supply chain sources that suggested Apple would unveil 4.7-inch and 5.5-inch iPhone screen sizes this year.
Follow Nathanael on Twitter (@ArnoldEtan_WSCS)
More From Wall St. Cheat Sheet: