Apple's iPod Still Dominates Dwindling Media Player Market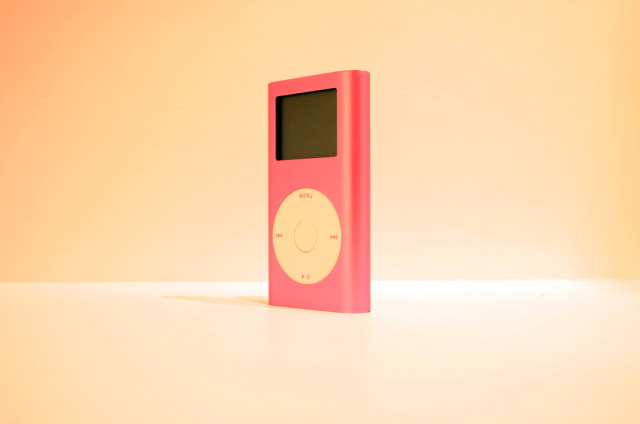 Although the portable media player market has been in decline over the past several years, Apple's (NASDAQ:AAPL) iPod still holds the lion's share of the market.  NPD Group research analyst Benjamin Arnold recently told Apple Insider that Apple's iPod accounted for 72 percent of the total market for standalone music players.
Apple has maintained is dominance in this market even as its own products have cannibalized the iPod's market share. According to NPD's research, the overall media player market has shrunk by 33 percent over the past 12 months. The analyst noted that the two latest iPhone models — the iPhone 5C and the iPhone 5S – have fueled the media player's recent decline by replacing iPods in the exercise market niche.
According to Arnold, the iPhone 5C is attracting more workout users with its durable plastic shell that makes it less likely to break if dropped. As noted by Apple, the iPhone 5C's shell is "crafted from a single, hard-coated polycarbonate body with a steel reinforced frame for a solid, sturdy feel." On the other hand, the iPhone 5S includes an M7 motion coprocessor that can record motion data for users during a workout via its accelerometer, gyroscope, and compass. As noted by Arnold via Apple Insider, both devices have subsumed part of the iPod's share of the fitness market.
However, the NPD analyst also noted that the iPod still offers fitness users several advantages over the iPhone. For exercisers who are trying to minimize the weight of their devices, the iPod may be a more attractive product. As noted by Apple Insider, the iPod nano is approximately half the size and less than one third the weight of the iPhone 5S. Users who are prone to dropping their devices during a workout might also appreciate the iPod's much cheaper replacement cost.
According to Apple Insider, Arnold also noted that the increasing "high-quality audio trend" may boost the iPod classic's popularity among some consumers. High-quality digital sound files require approximately four times as much storage space as typical sound files. The analyst noted that the iPod classic's 160 GB capacity is still far more than what is available on the 64 GB iPhone 5S. Sound files that are stored on a separate device will also not take storage space away from other media and apps that are found on the iPhone 5S.
Although Apple has helped to diminish the importance of its iPod product line by subsuming many digital media player functions into the iPhone, it appears that the iPod may get a second wind thanks to the device's affordability and the growing popularity of high-quality audio files. Here's how Apple has traded over the past five sessions.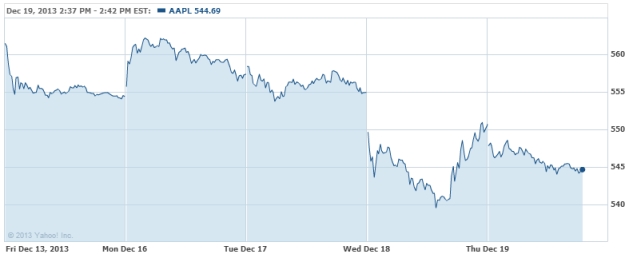 Follow Nathanael on Twitter (@ArnoldEtan_WSCS)
More from Wall St. Cheat Sheet: