Apple's iTunes Radio Contract Secrets Revealed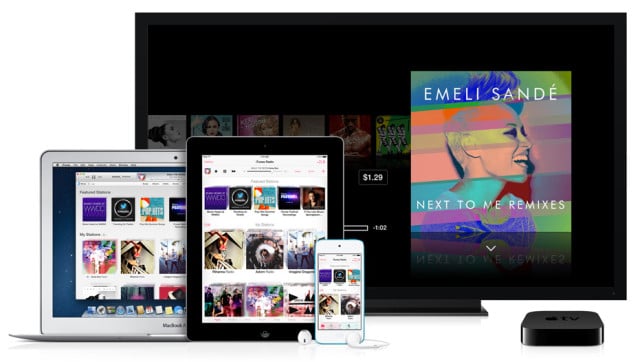 Apple (NASDAQ:AAPL) fans can get an early peek at Apple's iTunes Radio thanks to a leaked copy of the independent record labels' contract that was posted on Digital Music News. Although the contract primarily covers the royalty payment deal offered to the independent artists and labels, it also contains some fascinating behind-the-scenes glimpses of the functions that will be part of iTunes Radio.
Although iTunes Radio will have some stations with "pre-programmed playlists," other stations will allow users to dynamically create their own playlists "on the fly" through Apple's "proprietary programming algorithms." However, users are limited to six "Performance" skips per hour on any type of channel or station.
Be careful to only skip a song that you're absolutely sure you don't want to hear. Apple will not allow iTunes Radio users to rewind, skip back, or restart any songs. However, users are permitted to pause the music streaming service.
Not surprisingly, Apple has created a strong link between iTunes Radio and the iTunes Store. The new iTunes Radio will feature a "buy now" link for every song that is playing on the music streaming service. As was previously announced at the Worldwide Developers Conference, iTunes Radio will be ad-free if you are a subscriber to Apple's cloud-based iTunes Match service.
Similar to many other music streaming services, Apple will display any album artwork that is related to the currently playing song. The related artworks for the last several tracks that have played will also be shown. However, unlike terrestrial radio stations, Apple will not allow "pre-announcements" of upcoming music tracks.
Apple will pay the independent labels a 0.13 cents fee for every "royalty bearing performance" that is played, plus a 15 percent slice of the net advertising revenue. However, the contract reveals that there will be many exceptions to what qualifies as a "royalty bearing performance."
Apple will not pay any royalties during iTunes Radio's initial 120 day beta period. Songs played as part of a "Heat Seeker" promotion will not generate royalty fees. Similarly, songs played for the "Complete My Album" promotion will also not generate any royalty fees.
Finally, "Listener Matched Content" that is already owned by the user will not be considered a "royalty bearing performance." This may significantly reduce Apple's overall royalty payments to the labels since it can be assumed that many users will listen to channels that will play songs that they already own. Hypebot estimates that this could reduce Apple's total royalty payments on iTunes Radio by 10 to 14 percent.
Follow Nathanael on Twitter (@ArnoldEtan_WSCS)
Don't Miss: Apple Uses Its Head With New iOS 7 Gesture Controls.