Apple's iTunes Seeks More Exclusive Deals From Music Industry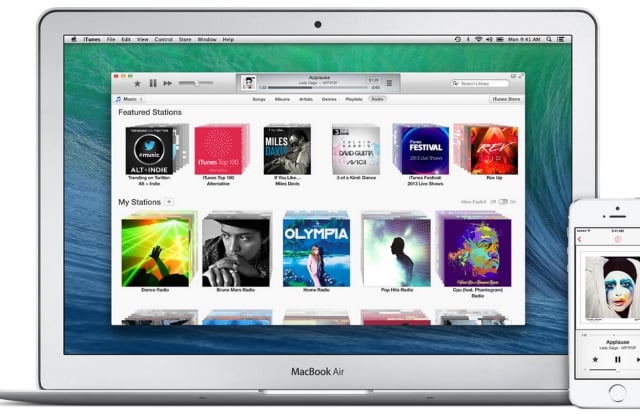 Apple (NASDAQ:AAPL) has been pressuring the music industry for more exclusive content deals in an attempt to boost sagging digital music download sales according to sources cited by Billboard. Last December, Apple struck an exclusive weeklong distribution deal with Beyoncé for her latest album. The deal secured 1 million album sales for Beyoncé through Apple's iTunes before the CD version and individual digital tracks were released.
According to "music executives familiar with the conversations" cited by Billboard, the success of Beyoncé's album launch has Apple seeking similar deals for other artists. As noted by Billboard, it appears that this was the strategy recently used by Republic Records' artist Kid Cudi. His album was initially released as an exclusive digital album download on iTunes last week.
It remains to be seen if these exclusive digital deals will generate any pushback from CD retailers. As previously reported by Billboard, Target (NYSE:TGT) and Amazon (NASDAQ:AMZN) both refused to stock the CD version of Beyoncé's latest album in protest of the preferential treatment that she gave to Apple. However, Beyoncé's iTunes album deal was a huge success and became the fastest-selling album in iTunes history with 828,773 copies sold in just three days, including 617,213 copies in the U.S. according to The Verge.
Per Billboard's sources, the talks with the record labels are being led by Robert Kondrk, Apple's vice president of iTunes content. Although Apple launched its iTunes Radio music streaming service as part of the iOS 7 operating system update, it does not have an on-demand service similar to YouTube or Spotify.
Since digital downloads are a key component of Apple's content ecosystem, the company would like to counter the recent declines seen in digital download sales. According to Nielsen SoundScan data via Billboard, digital track sales decreased 5.7 percent during 2013, from 1.34 billion units to 1.26 billion units. Meanwhile, digital album sales dropped 0.1 percent, from 117.7 million units to 117.6 million units.
According to Billboard's sources, Kondrk asked the labels to block the sale of individual tracks for a certain period of time. This approach to digital download sales contrasts with the unbundling approach originally advocated by Steve Jobs. Kondrk was especially interested in delaying the release of albums via streaming services and he even told the record labels that albums could still be sold through other stores besides iTunes.
"The iTunes theory was that because of the easy availability to access albums on YouTube it has punctured sales globally for track and albums," said an unnamed record label executive according to Billboard. Here's how Apple traded on Friday.
Follow Nathanael on Twitter (@ArnoldEtan_WSCS)
More from Wall St. Cheat Sheet: