Apple's Ive Teams Up with Bono for AIDS Charity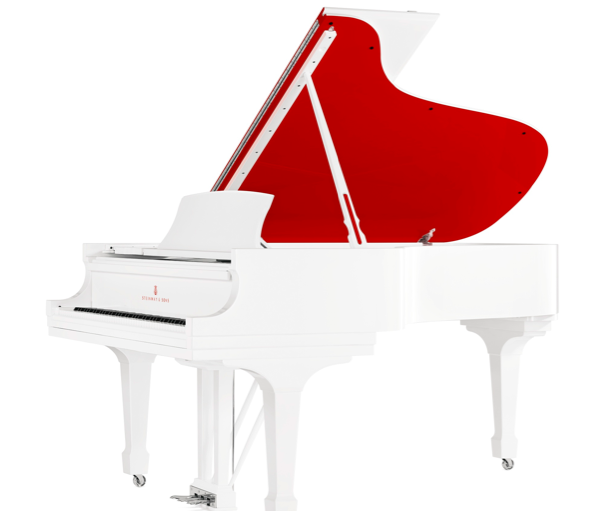 Apple (NASDAQ:AAPL) designer Jony Ive has teamed up with fellow designer Marc Newson to design some unique and pricey products that were auctioned off by Sotheby's New York on Saturday, with proceeds going to Bono's (RED) charity, which raises awareness about AIDS, malaria, and tuberculosis.
The world-famous product designers collaborated on a variety of items that were auctioned off to support the charity. A full list of the auctioned items, most of which were designed incorporating the color red, can be seen here. The pair collaborated on a Steinway & Sons piano that sold for $1,925,000, a pair of solid rose gold Apple earbuds that sold for $461,000, a red Apple Mac Pro that sold for $977,000, and a Leica Digital Rangefinder Camera that sold for $1,805,000.
Overall, the auction raised more than $26 million dollars for (RED). The auctioned items themselves garnered $12,833,000, and that sum was matched by the Bill and Melinda Gates Foundation.
The designer duo discussed their collaborations for the auction in this video:
According to a report from The Telegraph, the auction had a star-studded audience that included Chelsea Clinton and Christy Turlington. Before the bidding began, Bono sang a duet with Coldplay's Chris Martin, who played the Steinway & Sons piano.
"I'm so proud, beyond proud. Jony and Marc are the Beatles and Stones of the design world," said Bono, according to The Telegraph. "The collection they put together should've been in a museum, but instead they sold it off to buy medicines for those who can't afford them but whose lives depend on them. The money raised is a lifeline for so many people, but nights like this also serve as a reminder of the historical opportunity we have to end AIDS."
The pair spent a year-and-a-half curating and designing the products for the Sotheby's (RED) auction. "Each piece represents the value of thoughtful design. What we create for each other is not only a comment on our culture but of course in many ways defines it," Ives told The Telegraph before the auction.
Follow Jacqueline on Twitter @Jacqui_WSCS
Don't Miss: Analyst: Apple May Be Entering TV With PrimeSense Buy.