Apple's iWatch Has Got 99 Problems and the Screen Is One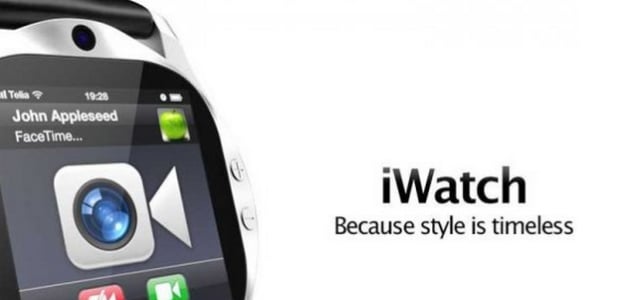 Apple (NASDAQ:AAPL) is reportedly coming up against some big obstacles in the production of the rumored device that will mark the company's entrance into wearable tech. According to a report from The Information seen by AppleInsider, Apple has lost a top engineer who could have been working on the iWatch project to Nest Labs and is running into issues concerning the screen technology that will be used for the device.
Software engineer Bryan James was formerly the iPod director at Apple, but according to his LinkedIn page, now works as the vice president of new product engineering at Nest Labs. The Information's sources said that James worked on several different wearable tech projects during his seven years at Apple, including a version of the iPod nano that could be worn as a wristwatch. James is also listed on a number of Apple patents that could be used for a wearable tech device, AppleInsider noted.
How important James actually was for the iWatch project is not known, and Apple has been hiring new employees to work on the iWatch for almost a year. Silicon Valley has been scouring the tech world for experts to work on wearable devices, which are seen as the next big technology trend in the wake of a shift to mobile.
Another issue Apple is facing with the iWatch is related to the technology used in the device's screen. People familiar with the project who spoke to The Information said that Apple is having difficulties finding a screen that doesn't drain the device's battery too quickly. This is in addition to a rumored problem with the iWatch's metal injection molded chassis that was reported last week.
Wearable tech has been a center piece of the Consumer Electronics Show in Las Vegas this week, with both start-ups and established players introducing their own smart watches and smart glasses. If Apple wants to keep up with its competitors in wearable tech, it needs to get the ball rolling and work out the kinks on the iWatch sooner rather than later. The Information still believes that Apple will launch the iWatch sometime in 2014.
More From Wall St. Cheat Sheet:
Follow Jacqueline on Twitter @Jacqui_WSCS