Apple's iWatch Is Looking Less Like a Rumor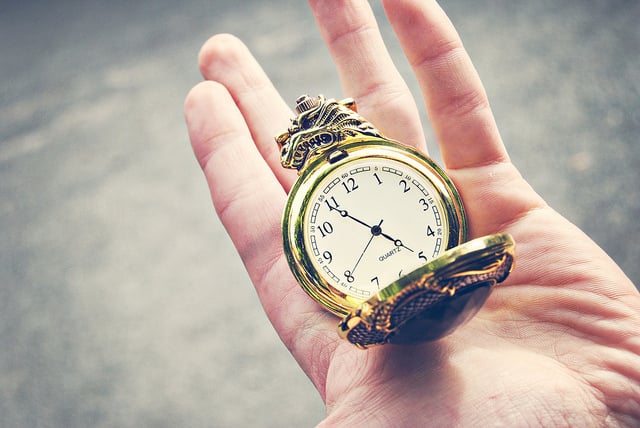 Reports that Apple (NASDAQ:AAPL) has filed a trademark application for the iWatch in Japan rekindled the rumor mill Monday morning. In keeping with its notoriously secretive reputation, the iPhone maker has yet to announce such a product or mention that it has been working on a new device.
Sources told The Wall Street Journal in February that Apple had a team of about one hundred product designers working on a watch-like device that could perform some smartphone functions. Apple CEO Tim Cook said at an All Things Digital Conference that the market for wearable computing devices is ripe for innovation and that the wrist is a natural place for such a device.
On June 3, Apple submitted its application in Japan's patent office, which made the filing public Thursday. The filing was made one month after the company reportedly began testing 1.5-inch OLED screens. Such a display would keep any device thin and light, two key requirements for a smart watch.
Innovation is just what Apple needs. Shares of the technology company have slumped 25 percent so far this year amid slowing sales growth and rising competition from rivals such as Samsung (SSNLF.PK). Criticisms that Apple has lost its innovative touch recently have fallen fast and furious on the company.
While it has long been seen as a innovator capable of creating one category-defining product after another — in fact, Apple built its reputation on that type of creativity — analysts have put forward the thesis that founder Steve Jobs' absence can be seen in the company's product pipeline, which according to their assessments is populated by nothing but product refreshes. Many analysts have cited this change as a reason for the stock's poor performance of late.
Wearable computing is considered by many as the next frontier for consumer electronics, though significant obstacles — such as battery life and optimal form factor — remain. This market is all the more appealing for Apple and Samsung as both companies have reported slowing sales of their high-end phones.
The market for wearable computing devices is already filling up, and many of the players reaching for footholds are technology titans. Samsung, the world's largest maker of smartphones, said in March it was developing a smart wristwatch. Sony (NYSE:SNE) has sold its SmartWatch, which wirelessly connects to Google's (NASDAQ:GOOG) Android mobile operating system, for more than a year. In terms of wearable devices, Google has proceeded in a different direction with Google Glass.
As for Apple, some technology experts find the possibility of an iWatch launch coming so close after the release of iOS 7 intriguing. "It seems we are already seeing something deeper and more fertile in iOS 7," wrote Forbes contributor Haydn Shaughnessy.
Here's how Apple traded on Monday: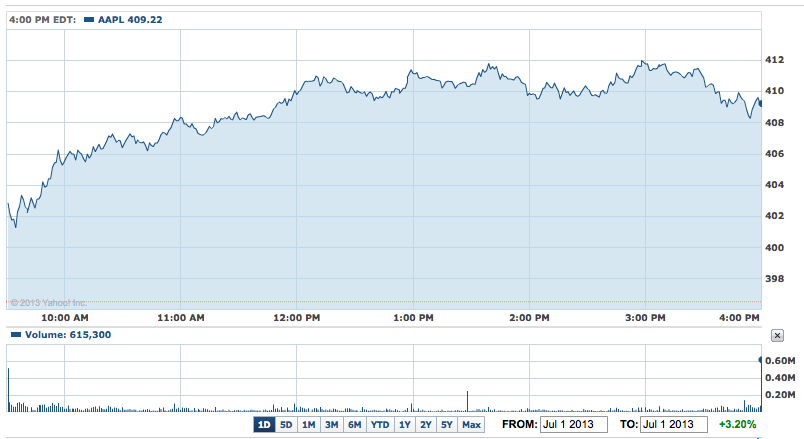 Follow Meghan on Twitter @MFoley_WSCS
Don't Miss: Analyst: September iPhone Launch Will Be Apple's Salvation.