Apple's Jony Ive Shares 'Fanatical' Design Approach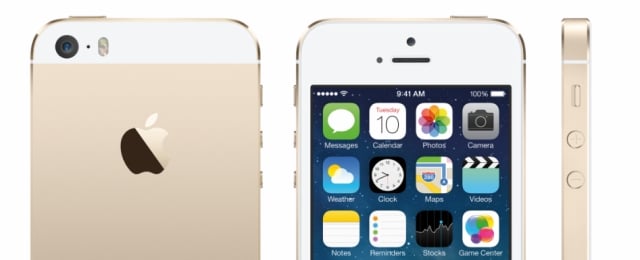 Jony Ive, the renowned designer behind some of Apple's (NASDAQ:AAPL) most iconic products, discussed his design philosophy in a recent interview with Vanity Fair. Although Ive declined to disclose any details about secret products that may be sitting on his workbench in Cupertino, Apple's senior vice president of design did reveal the "fanatical" obsessions that led him to create products like the iPhone and iPod.
Ive told Vanity Fair that he is "fanatical in terms of care and attention to things people don't see immediately. It's like finishing the back of a drawer. Nobody's going to see it, but you do it anyway. Products are a form of communication — they demonstrate your value system, what you care about."
Although Ive most recently designed Apple's iOS 7 software, he is primarily a designer of hardware. Ironically, the designer of some of the world's best-known technological objects lamented the increasing use of computer technology in the design world.
"We are in an unusual time in which objects are designed graphically, on a computer. Now we have people graduating from college who don't know how to make something themselves," Ive told Vanity Fair. "It's only then that you understand the characteristics of a material and how you honor that in the shaping. Until you've actually pushed metal around and done it yourself, you don't understand."
In a statement that echoed Cook's recent comment that Apple is "not in the junk business," Ive noted that, "The care that goes into the iPhone is equivalent to what goes into watches and other things that are significantly more expensive."
"The most important thing is that you actually care, that you do something to the very best of your ability," Ive told Vanity Fair. Apple's insistence on creating high-quality products to the best of its ability has helped the Cupertino-based company dominate the high-end smartphone market and secure the majority of the smartphone market's profits. According to a Canaccord Genuity research report via Apple Insider, the iPhone maker secured approximately 53 percent of the total profits in the global smartphone market during the second quarter of 2013.
Here's how Apple has traded over the past five trading sessions.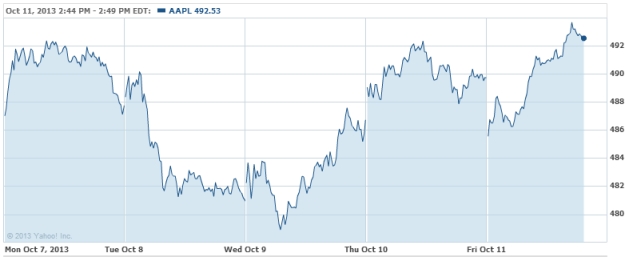 Follow Nathanael on Twitter (@ArnoldEtan_WSCS)
Don't Miss: Analyst: September Sales Make Apple a Buy.