Apple's Latest iPhone Rumors, Barnes & Noble's Bid for Traffic, and 3 More Hot Stocks
Apple Inc. (NASDAQ:AAPL): Bloomberg is reporting that Apple is preparing new iPhones in 4.7-in and 5-inch formats, as well as "glass that curves downward at the edges," all slated for the second half of 2014. Apple is also apparently considering the integration of "sensors that can distinguish heavy or light touches on the screen," suggesting the introduction of advanced haptic feedback capabilities.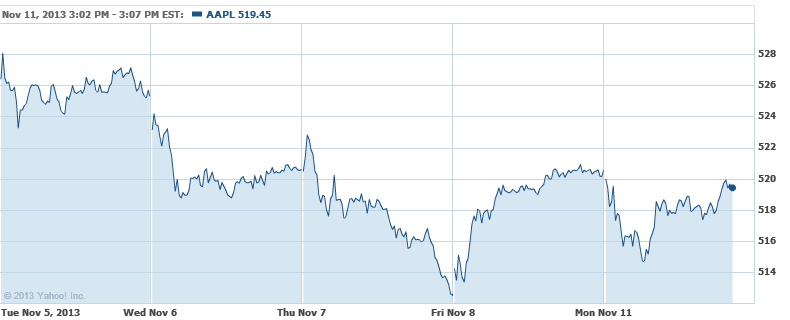 Barnes & Noble (NYSE:BKS): In efforts to drum up the pre-holiday business, Barnes & Noble will be launching its own Friday event, a week prior to Black Friday, where the book retailer will focus on the launch of the Nook GlowLight, and the ongoing positioning of company as a "neighborhood institution." Discovery Friday — as Barnes & Noble has dubbed it — will be a more aggressive effort to encourage more foot traffic.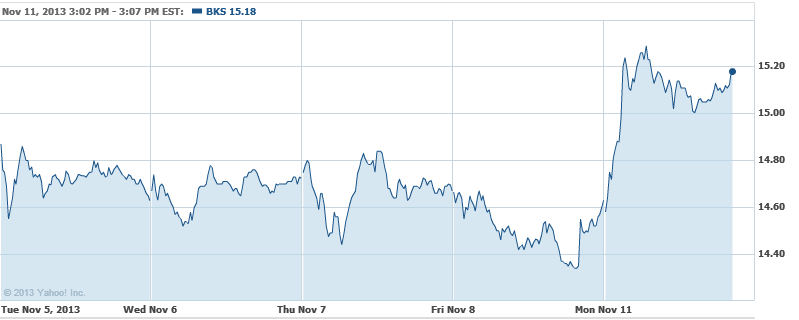 Las Vegas Sands Corp. (NYSE:LVS): Las Vegas Sands is looking to set up a $1.5 billion, six-year revolving credit facility, and has invited more than 10 banks to become senior lenders. The proceeds would help support Las Vegas Sands China projects. The pricing for the loans is expected to be at an all-in rate of just under 200 bps over Libor.

Lions Gate Entertainment Corp. (NYSE:LGF): During the earnings call late last week, Lions Gate executives noted that they've been approached about developing Hunger Games theme parks, which could provide for an additional channel for Lions Gate to cash in on the popular book and movie franchise. The next installment of the series is slated for November 22, amid high expectations.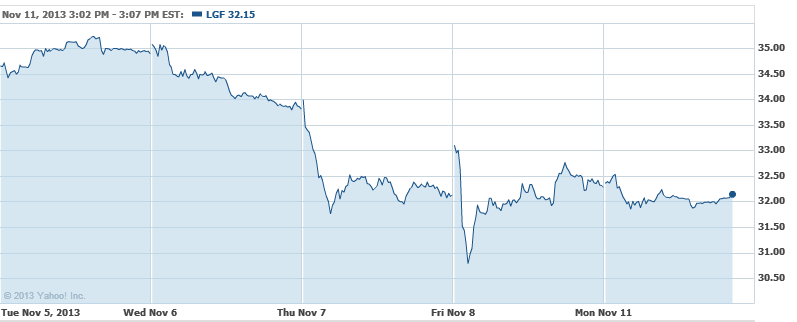 Sears Holdings Corp. (NASDAQ:SHLD): Sears' Canadian division will be shedding its interest in eight properties in Canada for 315 million Canadian dollars ($300.3 million). The move comes as a part of Sears' strategy to offer more value for shareholders by unloading its assets in the country.

Don't Miss: Time to Get Back in Line: Apple Inventory Tracker Sites Shut Down.