Apple's Mac Pro Hits the Big Screen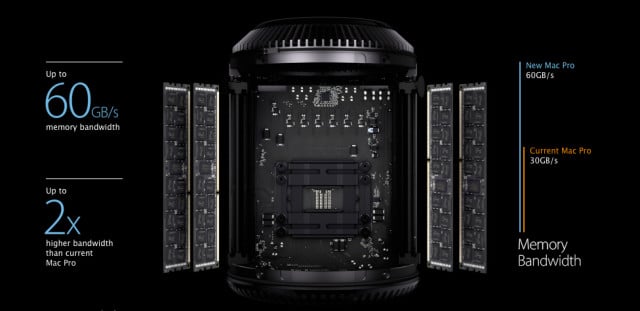 Apple (NASDAQ:AAPL) first unveiled its radically redesigned Mac Pro at this year's Worldwide Developers Conference. The sleek, futuristic-looking cylinder won the Mac Pro some rave reviews from designers but also attracted criticism from reviewers who thought the circular shape was impractical. Others simply noted its resemblance to a trash can.
Whether you love or disparage the new Mac Pro design, it appears that you will soon be able to get your hands on Apple's latest desktop computer model. The same Mac Pro teaser that was shown at the WWDC has started popping up in movie theaters across the country, MacRumors reports.
However, MacRumors says the teaser shown in theaters concludes with a "Fall 2013" banner the original teaser lacked. This suggests that the Mac Pro will launch around the same time as the upcoming iPhone models. Earlier this month, AllThingsD cited insider sources that stated Apple will launch its next iPhone on September 10.
The latest generation of Mac Pro will be a significant improvement over the last model, according to Apple's website. Apple says that the new Mac Pro will be "up to 2x faster" than the current machine.
The computer features an Intel (NASDAQ:INTC) Xeon E5 processor with up to 12 cores and two AMD FirePro GPUs.  It also includes PCI Express flash storage that is supposedly "2.5x faster than SATA solid-state drive."
Here's how Apple closed out the trading week on Friday.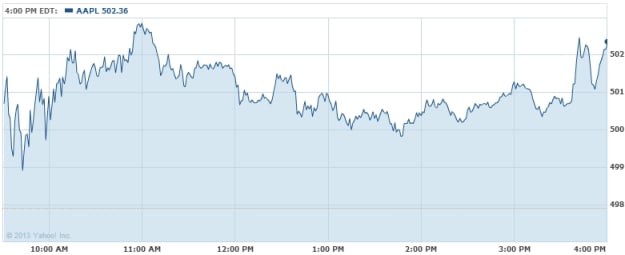 Follow Nathanael on Twitter @ArnoldEtan_WSCS