Apple's Massive Cash Hoard Hits New Record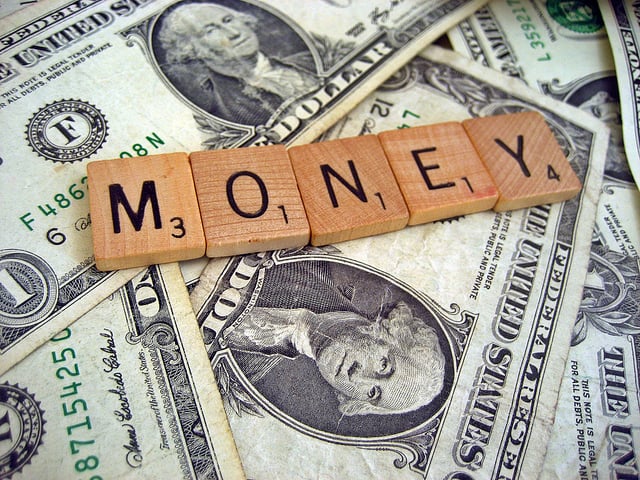 Apple (NASDAQ:AAPL) reported its latest round of earnings after Tuesday's closing bell. Despite the negative sentiment surrounding the tech giant over the past year, the results topped expectations. In addition, Apple proved it's still a huge cash machine, and is willing to return some greenbacks to investors.
For the company's fiscal 2013 third quarter, Apple posted a net profit of $6.9 billion ($7.47 per diluted share), compared to $8.8 billion ($9.32 per diluted share) a year earlier. Revenue edged slightly higher from $35.0 billion to $35.3 billion over the same period. While growth and innovation continue to remain a concern, the results topped Wall Street's earnings estimate of $7.32 per share on revenue of $35 billion.
Gross margin came in at 36.9 percent, slightly better than estimated. In the same quarter a year earlier, gross margin was 42.8 percent.
Apple sold 31.2 million iPhones in the quarter, up 20 percent year-over-year, and smashing estimates of 26 million to 27 million units. However, the number of iPads sold fell 14 percent to 14.6 million, missing estimates calling for around 17 million to 18 million units.
Through all the stock volatility and product rumors, Apple managed to grow its massive cash hoard to a new record-breaking level. Taking the total of Apple's cash and cash equivalents, short-term marketable securities, and long-term marketable securities, the company's cash position grew to $146.6 billion, a fresh all-time high. In comparison, Apple held a total cash position of $117.2 billion a year earlier. As the chart below from Zero Hedge shows, the fact that Apple is increasing its cash position is just business as usual.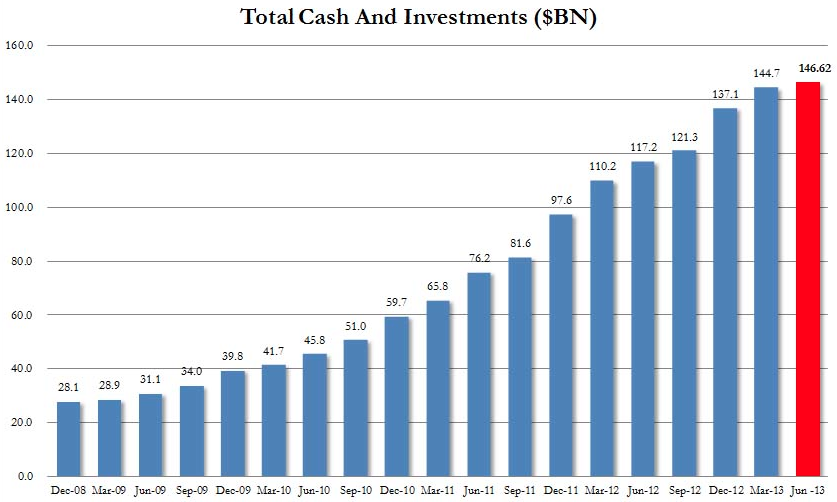 Although Apple grew its cash hoard by $1.9 billion from the previous quarter, it was the slowest sequential growth since March 2010. Yet, the company's total cash position is bigger than the entire market capitalization of Facebook (NASDAQ:FB), Hewlett-Packard (NYSE:HPQ), Dell (NASDAQ:DELL), and Pandora (NYSE:P) combined. About $106 billon of Apple's cash pile is kept offshore.
"We generated $7.8 billion in cash flow from operations during the quarter, and are pleased to have returned $18.8 billion in cash to shareholders through dividends and share repurchases," said Peter Oppenheimer, Apple's CFO. In the recent quarter, Apple paid $2.8 billion in dividends to shareholders.
Don't Miss: Are the Super Wealthy Buying Stocks Again?
Follow Eric on Twitter (@Mr_Eric_WSCS)