Apple's Mixed Results Send Some Investors Running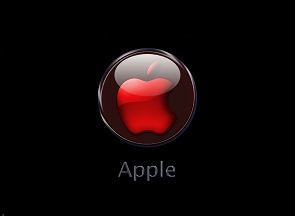 Apple (NASDAQ:AAPL) closed the regular session up 1.83 percent on Wednesday before its first-quarter release, to $514.01 per share. Ahead of the report, analysts were looking for $13.44 per share, a number that has been revised up a lot in the past few weeks. Keep in mind that while analysts have historically undershot earnings, they overshot for the past two quarters. Apple's own guidance was diluted earnings per share "of about $11.75," according to its fourth-quarter report.
For the first quarter of fiscal 2013, Apple reported net profit of $13.81 per diluted share, a beat. However, revenue of $54.5 billion came in below expectations of $54.7 billion or higher. This revenue was fueled by all-time quarterly records for iPhone and iPad sales.
Apple is forecasting revenue between $41 and $43 billion for the second quarter, but did not provide guidance for earnings. The company's gross margin, which fell 0.3 points year over year last quarter to 40.0 percent, fell to 38.6 percent for the first quarter. This compares to margins of  44.7 percent for the same period a year ago…
This decrease in margins was lower than some expectations, but not totally unforeseen. CEO Tim Cook warned investors that margins would take a dip at the beginning of year before re-balancing later in 2013. However, guidance for margins between 37.5 and 38.5 percent isn't too optimistic.
Taking analyst expectations for what they're worth, which is sometimes very little, Apple has a historical earnings beat rate of 84 percent, and a revenue beat rate of 78 percent, according to data compiled by Bespoke Investment Group. Apple has averaged a positive move of 1.76 percent on its earnings days.
Thursday morning, shares are down over 10 percent in pre-market trading immediately following the report.
The reaction to Apple's earnings was pretty much the polar opposite to the way investors reacted to Google's (NASDAQ:GOOG) most-recent earnings. Shares of the rival tech company closed up 5.5 percent on Wednesday, after a post-market report on Tuesday.
Don't Miss: Will the iPad Lose Market Control?