Apple's Mobile Devices Are Still Advertisers' Best Friends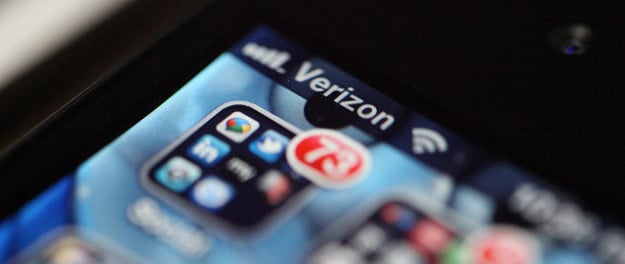 Apple's (NASDAQ:AAPL) mobile devices lead all other devices in the number of ad impressions processed, according to a new report from Millennial Media. The report measured the number of ad impressions processed through each type of device from more than 42,000 mobile apps and websites out of a base of 420 million monthly unique users from around the world.
When categorized by mobile device maker, Apple's mobile devices accounted for 36.87 percent of the overall number of ad impressions in the first quarter of 2013. Samsung's (SSNLF.PK) devices processed 26.96 percent of the total number of ad impressions, while BlackBerry (NASDAQ:BBRY) devices held the number three spot with 6.47 percent. HTC devices processed 4.82 percent, and LG was in close fourth with 4.52 percent. Various other device manufacturers claimed the remaining 20.36 percent of the market.
However, Apple's lead was even greater when smartphone ad impressions were separated from other mobile devices. Apple's iPhone took 20.41 percent of all total ad impressions. Samsung's Galaxy S took 8.71 percent, while BlackBerry Curve devices accounted for 3.26 percent of ad impressions. Samsung's Galaxy 5 device processed 2.3 percent of all ad impressions and the LG Optimus claimed 1.89 percent. The 63.43 percent majority of smartphone ad impressions were spread out among various different types of smartphones.
Although Apple still led in ad impressions on tablet devices, its lead was less commanding than in the smartphone segment. Apple's iPad accounted for 54 percent of the total number of ad impressions processed through tablets, while Android tablets accounted for 45 percent. BlackBerry was a distant third with 1 percent of total ad impressions.
However, separating the Android tablets by manufacturer reveals that Samsung's Galaxy Tab accounted for the majority of Android-based tablet impressions with 35 percent. Amazon's (NASDAQ:AMZN) Kindle device claimed 28 percent of impressions, while Google's (NASDAQ:GOOG) Nexus accounted for 7 percent. The Asus Transformer Pad took 4 percent, while the remaining 26 percent was made up of various other kinds of tablet devices.
Although Google's Android platform continues to dominate the mobile device market by number of total users, Apple has consistently been able to better monetize its smaller user base. The difference in cost to advertisers reflects the difference in monetization, with CPM (cost per thousand) ads on iOS devices running an average of 25 percent more than on Android-driven platforms.
Here's how Apple traded today: