Apple's Mobile Payments Service Is in the Works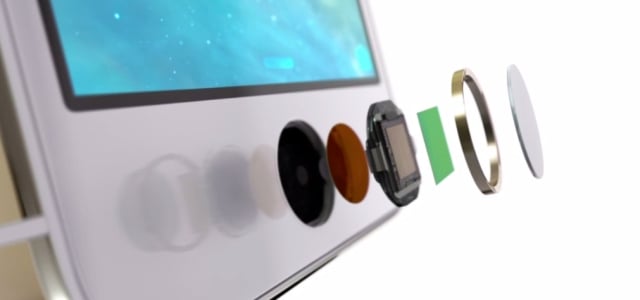 Apple (NASDAQ:AAPL) is working on the development of a mobile payments service that will challenge rivals like Google (NASDAQ:GOOG) and eBay (NASDAQ:EBAY) subsidiary PayPal, reports the Wall Street Journal. According to unnamed "people familiar with the situation" cited by the Wall Street Journal, CEO Tim Cook and Internet Software and Services Senior Vice President Eddy Cue have already met with various industry leaders to discuss the implementation of Apple's payments service. The sources also revealed that Apple executive Jennifer Bailey has been charged with establishing the company's new mobile payments service.
Although Apple already allows users to pay for multimedia items and apps through its iTunes Store, the new mobile payments service would likely encompass purchases of physical items and services from many other retailers and businesses. Apple already has a large potential user base for this service through its 575 million iTunes accountholders. Some commentators have speculated that Apple's biometric authentication Touch ID fingerprint scanner could also be incorporated into the new payment system.
Although the Wall Street Journal's report is based on insider information, many other analysts and industry watchers have previously predicted that Apple would eventually enter the mobile payments service business. In a research note obtained by Barron's, Morgan Stanley analyst Katy Huberty predicted that a mobile payments service would be unveiled at this year's Worldwide Developers Conference in June. Similarly, according to a recent note seen by Apple Insider, Cowen and Company analyst Timothy Arcuri wrote that Apple would create a new mobile payments service that might use the iBeacon system, the Touch ID fingerprint scanner, and the Passbook feature.
Activist investor Carl Icahn also cited the potential of an Apple mobile payments service in an open letter addressed to the company's shareholders. "With the fingerprint sensor, iBeacon, 575+ million credit card numbers stored in iTunes, and Apple's homogeneous iOS installed base with 79% of devices using iOS 7, we believe a revolutionary payments solution is now a very real opportunity that the company could choose to pursue," wrote Icahn.
The California-based company has also dropped hints about its mobile payments service ambitions in various patent filings. Last year, an Apple patent outlined a wireless mobile payment system that utilized the iPhone as a virtual wallet and smart shopping assistant.
Another patent published this month described a method for ensuring that the payment information in wireless transactions would be securely transmitted. The "Method to send payment data through various air interfaces without compromising user data," patent used a combination of near field communication, or NFC, and Bluetooth technologies to securely complete commercial transactions with a "purchasing device."
Although the details about Apple's upcoming mobile payments system are not yet known, industry watchers agree that there is a huge potential for growth in this market. According to Forrester Research cited by the Wall Street Journal, Americans will spend an estimated $90 billion via mobile payments by 2017.
Here's how Apple traded on Friday.
Follow Nathanael on Twitter (@ArnoldEtan_WSCS)
More from Wall St. Cheat Sheet: