Apple's New Head of Retail Brings High Hopes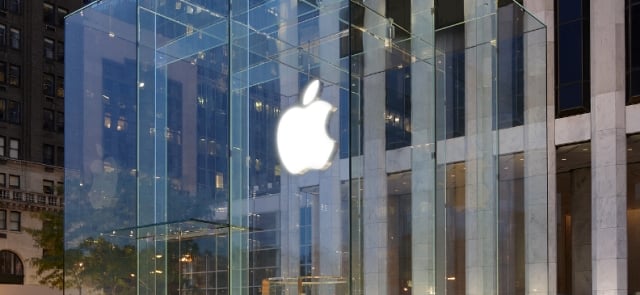 Is Angela Ahrendts destined to be the next CEO of Apple (NASDAQ:AAPL)? A recently published profile written by Fast Company's Jeff Chu provides a candid glimpse of Apple's vaunted new head of retail and online store operations. As noted by Chu, the profile is based on discussions Fast Company had with Ahrendts before it was announced that she would be joining Apple's executive team.
Ahrendts is currently the CEO of Burberry and will begin her job at Apple in the spring of 2014. Her successes with the iconic British fashion house's retail operations are likely what originally drew Apple to Ahrendts. As noted by Fast Company, Ahrendts tripled Burberry's earnings during her tenure and helped merge the company's online and retail stores into a seamless experience for the consumer.
Ahrendts has also impressed executives from other companies. According to Fast Company, Salesforce.com (NYSE:CRM) CEO and former Apple intern Marc Benioff tweeted, "I just saw Future Apple CEO @AngelaAhrendts on her farewell @Burberry tour! The most important hire Tim Cook has ever made!" As noted by Fast Company, Apple Stores are already well-known as the most successful retail stores in the U.S. with sales per square foot at over $6,000. However, Ahrendts will still inherit several challenges in her new position, including flat year-over-year per-store growth and a demoralized retail staff.
Apple has been without a head of retail since the firing of former Dixon CEO John Browett in October 2012. Browett's six-month stint as Apple's head of retail was controversial due to several cost-cutting measures he implemented for Apple Stores, including eliminating staff and reducing working hours for employees. However, Ahrendts appears to be the perfect leader for re-energizing Apple's retail operations. According to Fast Company, one of the reasons Ahrendts was so effective at Burberry was due to her ability to create a new corporate culture based on "empathy and trust."
"It's compassion. It's humility. It's saying thank you," Ahrendts told Fast Company. "It is always putting yourself in the other person's position. I know it might sound weird, but empathy is one of the greatest creators of energy. It's counterintuitive, because it's selfless."
"I am thrilled that Angela will be joining our team," stated Tim Cook in last year's hiring announcement. "She shares our values and our focus on innovation, and she places the same strong emphasis as we do on the customer experience. She has shown herself to be an extraordinary leader throughout her career and has a proven track record." Besides gaining a highly effective retail expert, Apple will also be expanding the diversity of its executive team. As recently noted by Bloomberg, Ahrendts will be the only female member of Apple's executive team when she begins her job this year.
Follow Nathanael on Twitter (@ArnoldEtan_WSCS)
More From Wall St. Cheat Sheet: