Apple's New iPhone 5S Hardware May Be App Crash Culprit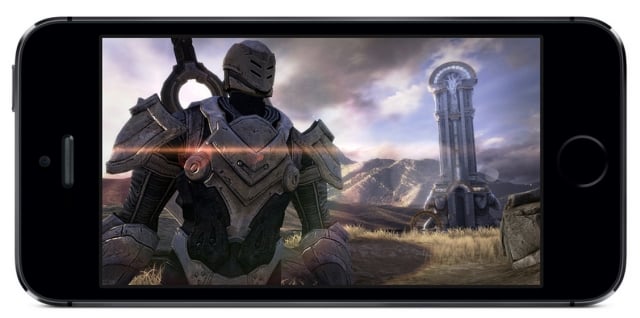 Having trouble with the apps on your new iPhone 5S? You're not alone.  According to mobile application performance management company Crittercism, apps are crashing on Apple's (NASDAQ:AAPL) flagship device approximately twice as often as they are on the iPhone 5 and iPhone 5C, reports All Things D.
Although this sounds like a dire problem, it should be noted that the percentage of crashes on all of the devices running iOS 7 appears to be quite low. According to Crittercism, around 1 percent of the apps launched on the iPhone 5C and iPhone 5 have crashed, compared to about 2 percent of the apps launched on the iPhone 5S.
While it is not uncommon for users to discover pesky bugs in new software releases such as iOS 7, it appears that the recent app issues may be related to the new hardware utilized in the iPhone 5S. This would explain why there are more app crashes on the iPhone 5S even though it is running the same new mobile operating system that is causing some crashes on the iPhone 5 and iPhone 5C.
Apple's iPhone 5S features a new 64-bit A7 processor, as well as an M7 motion coprocessor. The iPhone 5 and the iPhone 5C both use the older-generation A6 chip. Crittercism CEO Andrew Levy speculated that the iPhone 5S hardware may be causing more issues with apps because developers weren't able to test their apps with the new hardware like they were with the iOS 7 software, reports All Things D.
While the iPhone 5S app crash issue appears to be related to the new hardware, other researchers have discovered other security bugs that are related to Apple's mobile operating system update. Researchers previously found a lockscreen hack and an emergency calling function hack in iOS 7. However, the Crittercism CEO also noted that Apple is moving quickly to find solutions to these problems and has already issued two iOS updates to patch reported bugs.
Here's how Apple has traded over the past five trading sessions.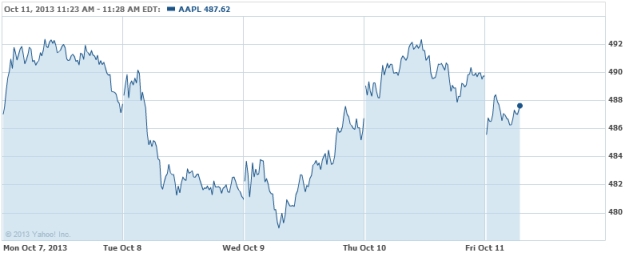 Follow Nathanael on Twitter (@ArnoldEtan_WSCS)
Don't Miss: Analyst: September Sales Make Apple a Buy.