Apple's October Event, Intel Shoots for ARM Market, and 3 More Hot Stocks
Apple Inc. (NASDAQ:AAPL): Apple will reportedly be hosting an October 22nd iPad event, sources told AllThingsD. "The focal point of the gathering will be the latest updates to the company's iPad line, but the new Mac Pro and OS X Mavericks will likely get some stage time as well," writes John Paczkowski, who adds that observers can expect a thinner design, a better camera, and the incorporation of Apple's A7 chip; the fingerprint sensor in the iPhone 5S is still in limbo, though.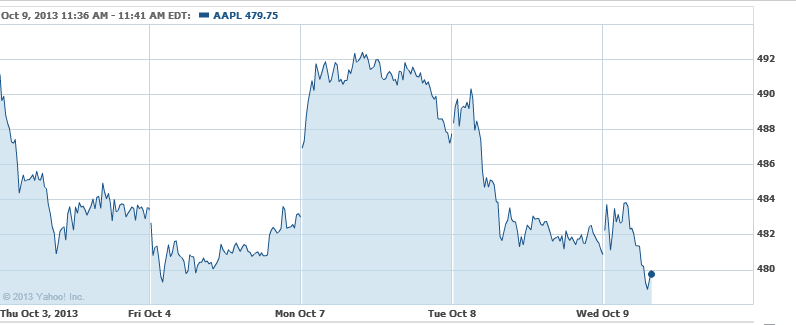 Intel Corp. (NASDAQ:INTC): Intel will be unveiling an array of chips designed to compete in the space that holds power consumptions, size, and ease of integration in greater standing than pure performance, a market generally held by ARM-based solutions from ARM Holdings (NASDAQ:ARMH). The Atom E3800 CPU will take care of embedded systems such as ATMs, kiosks, infotainment systems, and certain medical devices, while the minuscule Quark CPU will take care of embedded solutions and wearables for Intel.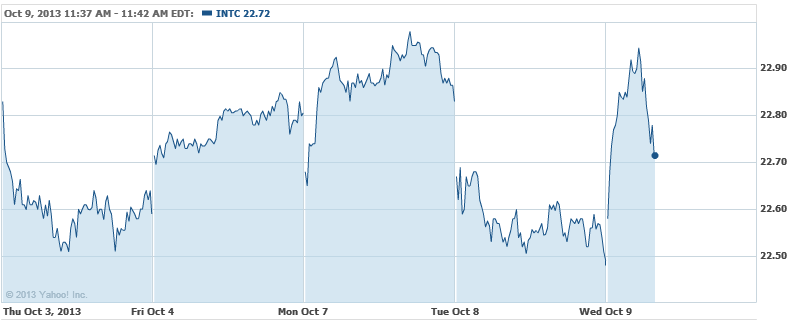 Chesapeake Energy Corp. (NYSE:CHK): Chesapeake has in fact laid off about 800 employees nationwide, about 640 of them in Oklahoma City, finishing off a program that has resulted in about 1,200 people leaving the company since the beginning of 2013. Overall, though, Chesapeake  has cut some 11,000 employees from its payroll around the country, including 3,500 in Oklahoma City alone.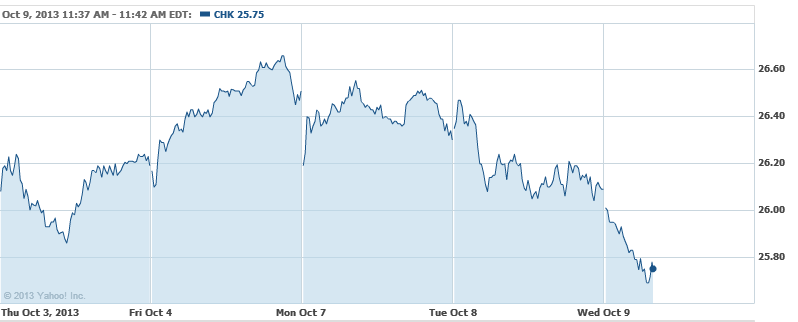 Telecom Italia S.P.A. (NYSE:TI): Moody's has cut Telecom Italia's debt from Baa3 to Ba1, or junk status, "primarily because the recent resignation of the CEO has increased uncertainty regarding the company's ability to strengthen its balance sheet sufficiently to mitigate the declining trend in its domestic revenues and EBITDA," said Carlos Winzer, a Moody's senior vice president and the lead analyst for Telecom Italia.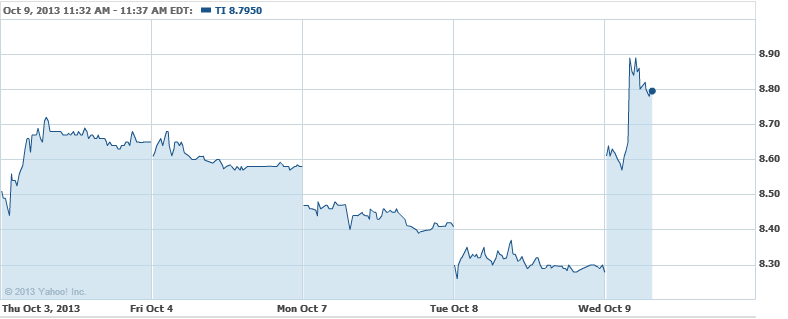 AT&T (NYSE:T): AT&T is apparently near an agreement to sell its wireless towers to Crown Castle International Corp., which, though the terms are not finalized, could pull in $5 billion. The proceeds would help strengthen AT&T's balance sheet as it embarks on a $14 billion journey to upgrade its wireless network, plans a stock buyback that may top $11 billion, and considers acquisitions in Europe, Bloomberg notes.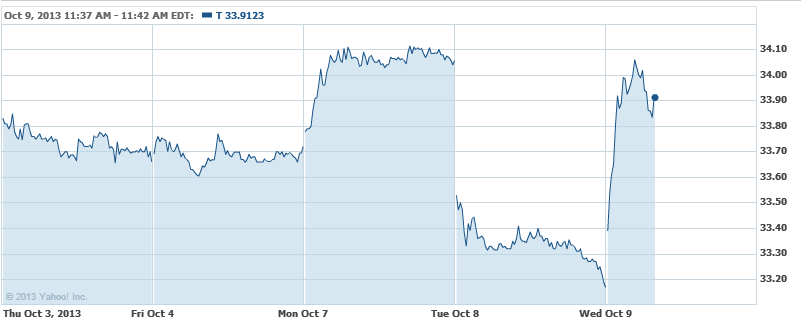 Don't Miss: Analyst: No Headwinds Ahead to Hurt Apple's Margins.