Apple's Patent Win: Watch Your Back, Samsung!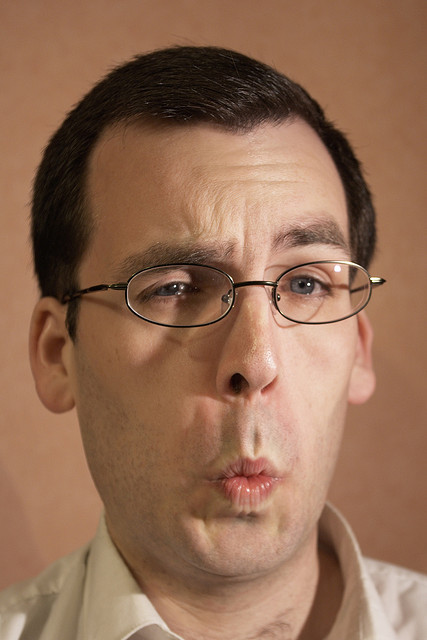 Apple (NASDAQ:AAPL) has scored a major victory in its ongoing litigation battle with rival Samsung (SSNLF.PK) by having some of the essential claims in its so-called "rubber-banding" patent confirmed. This patent covers a scrolling method on touchscreens that allows displayed content to "bounce back" when the edge of an electronic document is reached.
Samsung was found to have infringed on this patent during the trial that resulted in the Korea-based company being ordered to pay $1.05 billion in damages to Apple. However, Apple's claims in the patent were under threat when the United States Patent and Trademark Office later rejected most of the patent's original claims, including "claim 19" that covered the "rubber-banding" technique reports Foss Patents.
Samsung had used the preliminary rejection of Apple's patent claims to argue for a delay in the upcoming November trial in California. This trial will reevaluate a portion of the original damages award given to Apple after U.S. District Judge Lucy Koh reduced the original award amount by $450 million due to the jury's use of an "impermissible legal theory."
Now that Apple's claims have been reaffirmed by the USPTO, Samsung will likely no longer be able to delay the upcoming damages trial. Foss Patents notes that Apple will now benefit from "an enhanced presumption of validity against the invalidity theories the patent office evaluated." In other words, it will be even harder in the future for Samsung to challenge Apple on this particular patent.
Here's how Apple has traded so far this week.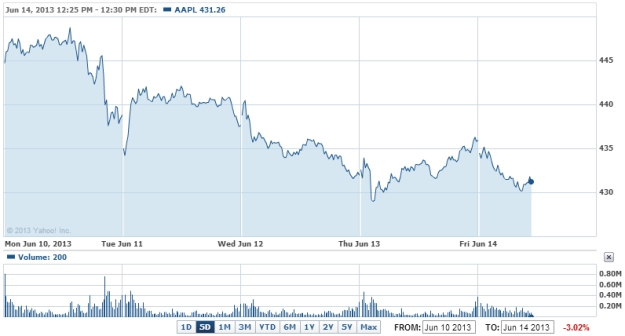 Follow Nathanael on Twitter (@ArnoldEtan_WSCS)
Don't Miss: What Trickery Did Sony Use to Get Past Apple?