Apple's PC Share Slips, More Dreamliner Issues for Boeing, and 3 More Hot Stocks
Apple Inc. (NASDAQ:AAPL): IDC has released its new numbers for the PC industry, and it reported a slump of 7.6 percent industrywide. While that sounds pretty bad, it's far better than the 11.4 percent the agency predicted during the second quarter; Apple's share, which has seen steady gains of late, fell by 140 bps. Seeking Alpha surmises that the enterprise mix shift and pending MacBook Pro/Mac OS X refreshes likely played roles.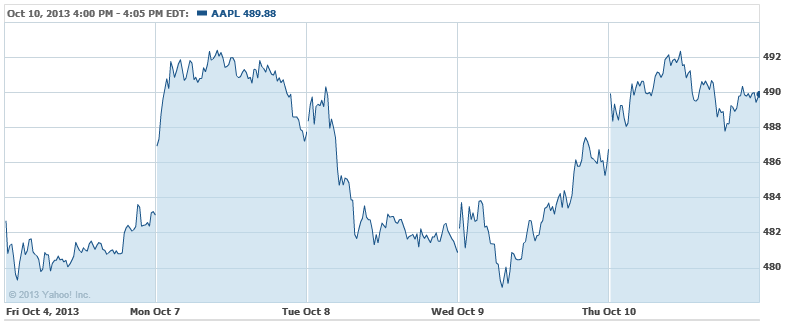 Boeing Co. (NYSE:BA): Boeing's 787 problem pile keeps growing larger: Two of the aircraft operated by Japan Airlines, within 24 hours of each other, were forced to turn back to their departure airports due to technical problems. The first problem was related to the lavatory, while the second had a possible problem with its de-icing system.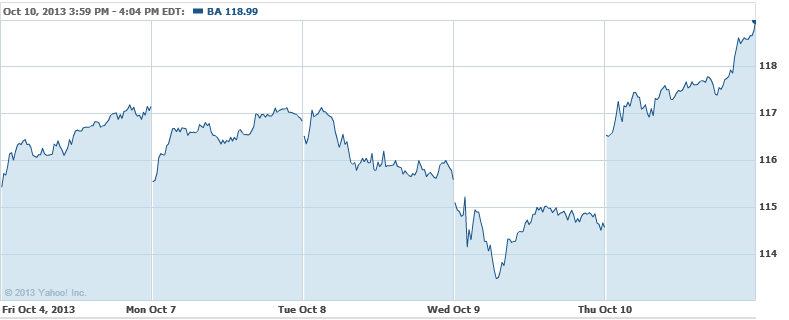 Liberty Media Corp. (NASDAQ:LMCA): Liberty Media announced that it completed a transaction with a subsidiary of Comcast Corp. (NASDAQ:CMCSA), in which 6.3 million shares (5.2 percent of its outstanding float) of its common stock was repurchased. Liberty released its Leisure Arts unit, $417 million in cash, and its rights to a revenue-sharing agreement with CNBC.

Wells Fargo & Co. (NYSE:WFC): Brokers are exercising caution in regards to Wells Fargo's leader-to-be, The Wall Street Journal is reporting. Mary Mack, who hails from the banking side — rather than the brokerage — could try to implement more corporate-like banking procedures where they don't belong, according to soundbites from brokerage vets. "She has a very banking, corporate approach to things, and I believe there's a good chance that we will be looking at more banking-type products being introduced," according to one broker.

T-Mobile US (NYSE:TMUS): T-Mobile appears to have shed some insight onto its Uncarrier 3.0 plans, as a flier on Facebook reads "Global data coverage in over 100 countries at no extra charge." While it hints at worldwide data roaming abilities, no details about monthly pricing or data limits were implied or revealed. Seeking Alpha notes that the move could be a grab for T-Mobile enterprise clients, "many of whom have to pay through the nose to browse the Web and check e-mails on foreign 3G/4G networks."