Apple's Q1: Record iPhone Sales Still Disappoint Investors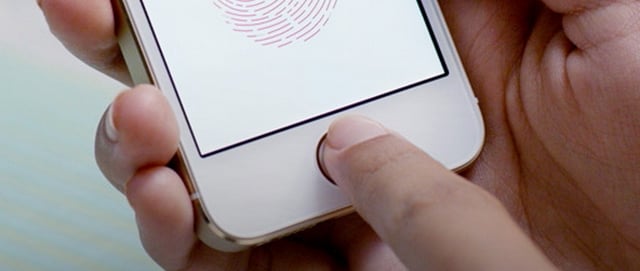 Apple (NASDAQ:AAPL) beat Wall Street's top- and bottom-line expectations. For the first fiscal quarter, the company posted "record" quarterly revenue of $57.6 billion and quarterly net profit of $13.1 billion, or $14.50 per diluted share, according to Peter Oppenheimer, the company's chief financial officer.  Apple reported $54.5 billion in revenue and earnings of $13.81 per diluted share in the year-ago quarter. "No technology company has ever generated that much revenue in a single quarter," said Oppenheimer during Apple's earnings call.
Apple analysts expected earnings to increase year over year. The consensus estimate of analysts held that Apple would sell a record 24.6 million iPads and 55 million iPhones while reporting earnings per share of $14.09 and revenue of $57.46 billion, per the Los Angeles Times.
Apple shares rose slightly ahead of the release of the iPhone maker's first-quarter earnings report, with the stock closing up nearly 1 percent at $551.19 and gaining almost another quarter of a percent early in after-hours trading. The company is poised to record its first increase in quarterly profits in more than a year; investors were waiting to see whether it was able to return to profitability in the December quarter. For the first time in more than a decade, Apple recorded a quarter-over-quarter earnings decline in April, and the increasingly competitive nature of the smartphone market has left Apple watchers wondering if the companies most profitable days are behind it.
That question of profitability has weighed particularly heavy on CEO Tim Cook, who has been under pressure to display the innovation that defined Apple as a company capable of creating one category-defining product after another. Since the iPad was released in 2010, the company has not developed in any new product categories.
"We are really happy with our record iPhone and iPad sales, the strong performance of our Mac products and the continued growth of iTunes, Software and Services," Cook said in the earnings press release. "We love having the most satisfied, loyal and engaged customers, and are continuing to invest heavily in our future to make their experiences with our products and services even better."
After quarterly results were released after markets closed Monday afternoon, investors pushed shares down as much as 8.05 percent, to $506.18. Their concern was not Apple's profits or revenue but the low number of iPhones sales. iPhone sales hit a record — the 51 million phones sold in the first fiscal quarter were the most Apple has ever sold in any quarter, surpassing the 47.8 million sold in the year-ago quarter.
Demand for the iPad was muted during the holiday season because Google (NASDAQ:GOOG), Samsung (SSNLF.PK), and Amazon (NASDAQ:AMZN) released lower-cost competitors that run on Google's Android. But in October, Cook said sales of the ultra-thin iPad Air and iPad mini with the high-definition Retina display would dominate this year. And indeed, the company sold 26 million iPads, an "all-time quarterly record." The iPad generates approximately 17 percent of Apple's revenue, while the iPhone still accounts for more than half of the company's sales.
Other big news from the earnings release is the fact Apple's margins have tightened. The company's gross margins, which represent the percentage of revenue that remains after manufacturing costs are subtracted, are closely watched by analysts because it is seen as the purest measure of the company's profitability. Apple routinely reported gross margins of more than 40 percent two years ago, hitting a high of 47.4 percent in the March quarter of 2012. But, that figure has dropped, and Apple reported a gross margin of 37.9 percent — a slightly higher figure than analyst expectations of 37.3 percent.
Analysts were also concerned to hear that Apple offered second-quarter guidance that was less than expected. The company predicted that revenue for the three-month period ending in March would come in between $42 billion and $44 billion, short of analyst expectations for $46.1 billion. However, Oppenheimer did say during the earnings conference call that the company's underlying performance of the company's business is stronger than the guidance would suggest.
More From Wall St. Cheat Sheet:
Follow Meghan on Twitter @MFoley_WSCS