Apple's Running Into Production Concerns and 2 Other Tech Titans Making Noise
Apple (NASDAQ:AAPL): Peter Misek of Jefferies has voiced concerns about Apple's new iPhone, following visits to Apple's Asian suppliers. The iPhone 5S is "having pre-production issues with mass production at least a month or more away," he wrote. He anticipates that the delays will ripple across the product line, pushing the cheaper iPhone and iPad Mini refresh back as well. Misek is predicting weak second quarter results for the company, and also thinks that Apple's third quarter guidance will be weaker than Wall Street's estimates. He also added that the trip to Asia did not yield any evidence of the rumored iWatch.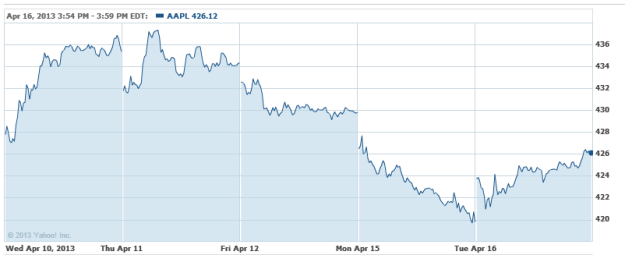 BlackBerry (NASDAQ:BBRY): Despite a report released by Detwiler Fenton recently which suggested that the rate of returns of BlackBerry's new Z10 smartphone was outpacing the rate of sales, other analysts beg to differ. Jefferies analyst Peter Misek found that the most common reason for returns was the customers thought the phone had a physical keyboard, not a touchscreen based one, contrary to Detwiler's report that most returns were attributed to limited app availability and UI-related confusion. The smartphone maker launched its own investigation into the claims, but from where other analysts are sitting, the rate of returns is normal for a new handset.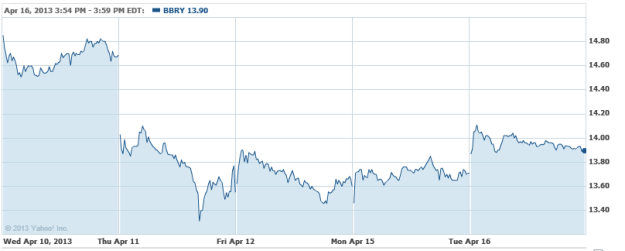 Microsoft (NASDAQ:MSFT): Following a letter to shareholders from Jeff Bezos of Amazon (NASDAQ:AMZN) in which he bragged that Amazon had slashed server prices 27 times in the last seven years, Microsoft responded by introducing a new cloud service aimed directly at Amazon's booming cloud business. To ensure that the service is competitive, Microsoft has matched the prices that Amazon is offering on its own. However, Microsoft is in for a challenge for the number two server spot, with numerous other cloud services contending for a piece of the pie.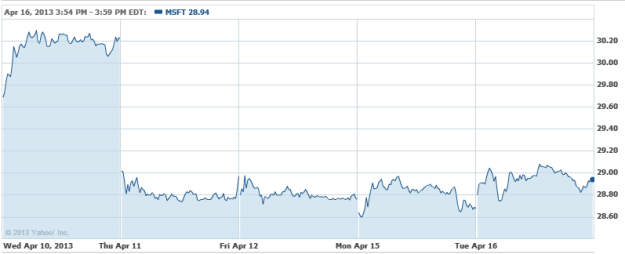 Don't Miss: Could a Cheap iPhone Cheapen Apple?