Apple's Strong iPhone Demand, Qualcomm Vice Chair to Depart, and 3 More Hot Stocks
Apple Inc. (NASDAQ:AAPL): Apple's iPhones made up about 51 percent of Verizon's (NYSE:VZ) smartphone demand in the past quarter, according to the telco's recent earnings report. That's up from roughly 43 percent last quarter and 46 percent last year. Although this shows that Apple's iPhone demand is healthy and strong (despite speculated production and inventory constraints), Walter Piecyk said, "remember activations are not sales."

Qualcomm Corp. (NASDAQ:QCOM): Qualcomm's Steve Altman, who formerly headed up the company's IP licensing division and is currently a vice chair, will be stepping down, effective on January 3. Altman will continue to serve as a "strategic consultant" to the company; Qualcomm considers him to be the chief architect of its patent licensing strategy.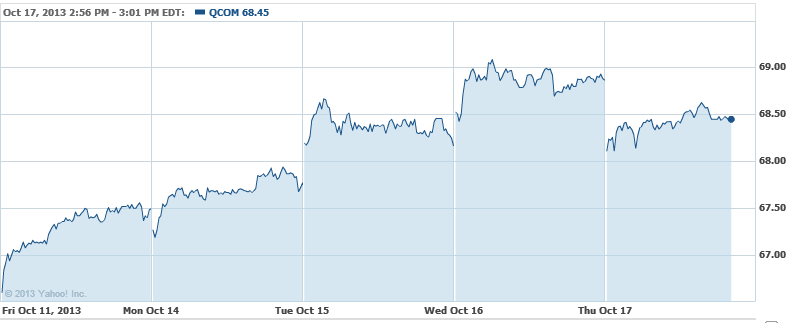 UnitedHealth Group (NYSE:UNH): UnitedHealth's stock is trading down more than 4 percent after the company reported earnings per share of $1.53, in line with estimates, and revenue of $30.6 billion, which fell $0.02 billion shy. Membership grew to 89.7 million from 89.2 million in the second quarter and 77.6 million in the third quarter of last year. Total operating costs grew 13 percent; the medical-care ratio — the proportion of insurance premiums used for patient care — rose to 80.6 percent from 79 percent a year earlier.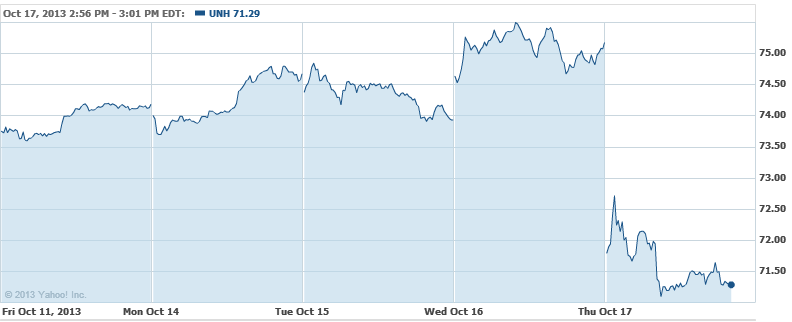 Wal-Mart Stores (NYSE:WMT): Wal-Mart has been cleared in an investigation in India, which was looking into allegations that the retailer violated a prohibition on foreign investment in supermarkets. India's Finance Ministry had been looking Wal-Mart's 2010 purchase of $100 million in convertible debentures from the retail arm of the Indian conglomerate Bharti Enterprises; the probe was to determine if Wal-Mart had tried to navigate around restrictions on foreign direct investment.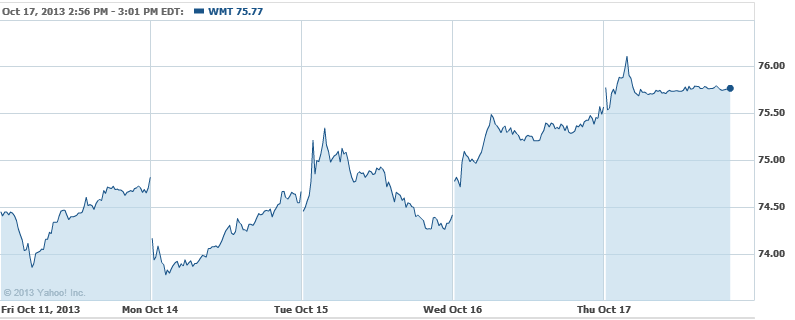 Zynga Inc. (NASDAQ:ZNGA): "I've decided it's time to leave zynga and venture off on my own again. It's been 6 and a half years since we pushed the button to launch our first game, and each moment since has been magic," said Zynga co-founder Justin Waldron, via Facebook. No further details were offered, nor were insights into who would replace the executive.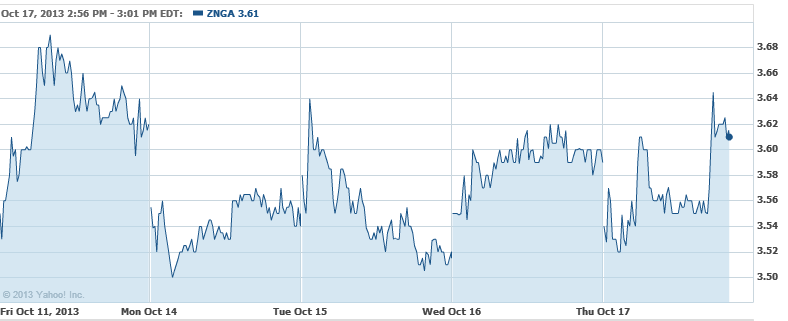 Don't Miss: Samsung Loses to Apple, Again.