Apple's Terrible Tuesday: Shares Drop 8 Percent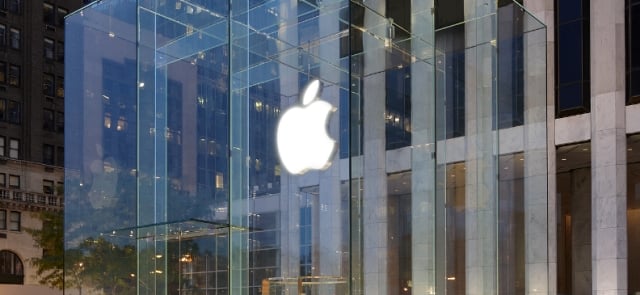 No matter how bad your Tuesday was, there's a decent chance Apple's (NASDAQ:AAPL) was worse. The tech giant experienced its second-biggest dollar drop since 1984, according to the Wall Street Journal.
The company's shares fell a full 8 percent on Tuesday after the company reported disappointing iPhone sales and posted a humble revenue outlook for the current quarter. According to the Wall Street Journal's report, the drop is one of just eight drops of 8 percent or more over the past decade.
Apple's shares dropped $44 on Tuesday, hacking off $39.2 billion from the company's market capitalization. That one-day drop in market cap is larger than more than half of the S&P 500 and a little less than the total value of FedEx (NYSE:FDX), to put the magnitude of the fall in context.
Apple's last bad day was January 24, 2013, when the company's shares fell 12 percent. That was the day after the company reported flat profit growth throughout the 2012 holiday season and issued conservative guidance for 2013; it seems that a year later, not much has changed, the Wall Street Journal reports.
Analysts seem to think that investors shouldn't expect any heroic leaps from Apple.
"We expect shares of overweight-rated Apple to be under pressure in the near term. IPhone units were light, and the guidance for the March-quarter implies continued softness, alongside higher [operating expense]. We think the iPhone air pockets reflect broader slowing in the smartphone market and company-specific factors," Mark Moskowitz, an analyst with JPMorgan, said to to Market Watch on Tuesday.
The company's profits and successes over the past year — $13.1 billion in quarterly profit, $57.6 billion in revenue, and 51 million iPhone sales — don't seem to measure up to concerns that the company's growth is slowing due to price drops and ever-increasing competition from rivals like Samsung (SSNLF.PK).
More from Wall St. Cheat Sheet: