Apple's Tim Cook Hints Touch ID Will Offer More Options for Mobile Payment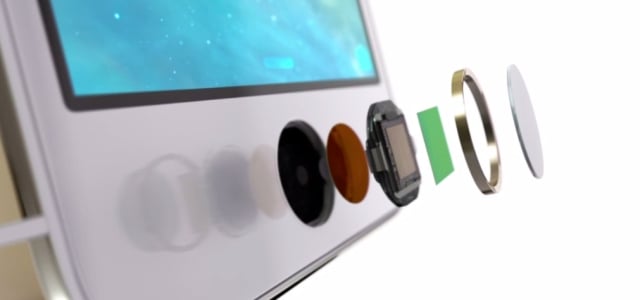 Apple Inc. (NASDAQ:AAPL) CEO Tim Cook has all but outright confirmed that company plans to expand the Touch ID system, which debuted with the iPhone 5S model, into a payment system, AppleInsider reports. "The mobile payments area is generally one we've been intrigued with," Cook said in a conference call with analysts today.
Apple may have originally introduced the Touch ID system as a way of making easier and more secure to unlock the iPhone, but the fact that the company also introduced the (optional) opportunity to make purchases in the company's iTunes store suggests that perhaps Apple has always had mobile payments in mind for Touch ID.
Cook says that customers seem to be responding well to being able to make purchases so quickly and easily. "We're seeing that people love being able to buy content, whether it's music or movies or books, from their iPhone, using Touch ID," Cook said in the conference call. Using Touch ID to verify purchases is "incredibly simple, easy, and elegant," he added.
The tech giant's CEO said during the conference call that he had nothing to announce regarding Touch ID, but that he does see a lot of potential in using the technology for mobile payments. "You can tell by looking at the demographics of our customers, and the amount of commerce that goes through IOS devices versus the competition, that there's a lot of opportunity there," according to AppleInsider.
So while it seems there are no immediate plans to open up the technology to online retailers or third parties, Cook has planted the idea in investors heads, and at this point, it feels fairly certain that it's more a matter of "when" then "if." Cook noted that the company isn't "limiting itself" to using the Touch ID as a way of verifying purchases solely at the company's iTunes store.
Should the company expand its mobile payment options with the Touch ID technology, its likely Apple will begin to pose a very real competitive threat to PayPal; after all, Apple currently has more than 600 million credit cards on file, TechCrunch notes.
More From Wall Street Cheat Sheet: