Apple's Tim Cook on NSA Surveillance: 'There Is No Back Door'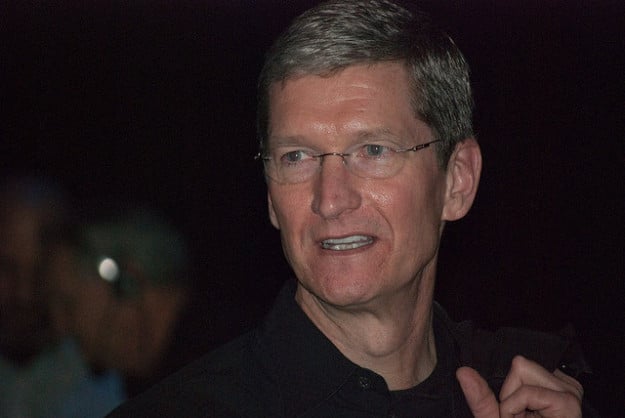 Apple (NASDAQ:AAPL) CEO Tim Cook was recently interviewed by ABC News reporter David Muir on the occasion of the thirtieth anniversary of the company's Mac product line. Not surprisingly, Cook adhered to the California-based company's strict code of silence when it came to questions about Apple's upcoming product plans. "We believe fundamentally that people love surprises," stated Cook.
Cook also remained tight-lipped about another secret subject that interests many of Apple's customers: government surveillance. However, unlike the company's secret projects, this appeared to be one topic that Cook would have been happy to discuss further if he had been allowed.
"From my point of view, number one, we need to be significantly more transparent," said Cook when he was asked about the government's controversial surveillance programs. "We need to say, what data is being given, how many people it affects, how many accounts are affected. We need to be clear. And we have a gag order on us right now, so we can't say those things."
Last year, leaked information provided by former NSA contractor Edward Snowden revealed that the U.S. government has been running a bulk data collection program that is sweeping up massive amounts of U.S. citizens' electronic communications. Some of the leaked information suggested that major U.S. tech companies were complicit in giving the government a "backdoor" to access customers' private information directly from their servers.
Although he noted that he couldn't discuss details about the government's information requests due to the gag order, Cook denied the report about the government's supposed direct access to Apple's servers. "Much of what has been said isn't true," said Cook. "There is no back door." A video clip of the interview can be seen below.
"The government doesn't have access to our servers," added Cook. "They would have to cart us out in a box for that and that just will not happen. We feel that strongly about it."
When asked by Muir if he thought Americans would feel more at ease if he was allowed to discuss the government's surveillance program, Cook said, "I do." He also stated that he would "absolutely" be pressing Congress for more transparency. According to ABC News, Cook has already pushed for more transparency when he met with President Obama last month along with several other tech company executives.
Last November, Apple released a transparency report regarding requests for information "about individual users or devices" that the company has received from the government. However, the government limited the amount of details Apple was allowed to reveal in the report. Apple noted that "the U.S. government does not allow Apple to disclose, except in broad ranges, the number of national security orders, the number of accounts affected by the orders, or whether content, such as emails, was disclosed."
Here's how Apple traded on Friday.
Follow Nathanael on Twitter (@ArnoldEtan_WSCS)
More from Wall St. Cheat Sheet: