Apple's Trade-In Program Has Emerging Markets on Its Radar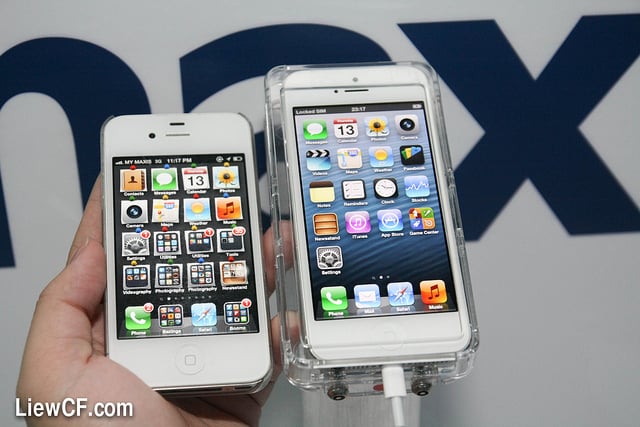 An Apple (NASDAQ:AAPL) iPhone trade-in program that would allow iPhone users to trade in their old model to get a lower price for a new one has been rumored all summer, but now, just weeks before the September 10 launch of the iPhone 5S and iPhone 5C, it looks as if the program is actually taking shape.
The first report on the program came from Bloomberg in June, predicting that by the end of that month, Apple lovers would be able to upgrade to the iPhone 5 by trading in their old devices. The rest of the summer passed without any such program, but now it seems Apple will use trade-ins to stimulate sales of the iPhone 5S.
According to a report from TechCrunch, the program has already begun in certain Apple stores. A source who spoke to TechCrunch said the program has been quietly going on for several weeks and won't be offered at all locations. A customer can bring in an undamaged older iPhone, which is then evaluated by Apple employees; the value they determine the device is worth is put on a gift card, which can then be used toward the purchase of a new iPhone.
The catch is that customers can only upgrade if they have an upgrade credit available through their wireless carrier — although if they are desperate enough, paying an early termination fee to ditch their current carrier and upgrading to the new device on a different carrier is an option, as well.
Apple's preference for only making expensive, high-end devices has dampened the company's presence in emerging markets. The trade-in program will allow Apple to use the old phones to its advantage. MacRumors reports that one aspect of the Bloomberg report is right: Apple will be sending the older, refurbished phones to sell in emerging markets. Those devices, in addition to the cheaper iPhone 5C, will give customers in important emerging markets like China and India access to an affordable version of the iPhone.
Recent research from IDC showed that Apple doesn't dominate the smartphone world in emerging markets in the same way it does in the U.S., as it's been reluctant to offer price cuts like Microsoft (NASDAQ:MSFT) has done with its Windows Phone and multiple companies have done with devices running on Google's (NASDAQ:GOOG) Android.
But the combination of launching the iPhone 5C and shipping older devices to emerging markets shows that Apple realizes it needs to grow in those markets and can't do so without cheaper phones, despite previous assertions that its high-quality devices could help it build a niche without massive price cuts.
Follow Jacqueline on Twitter @Jacqui_WSCS