Apple's Upcoming Media Event May Feature More Than iPhones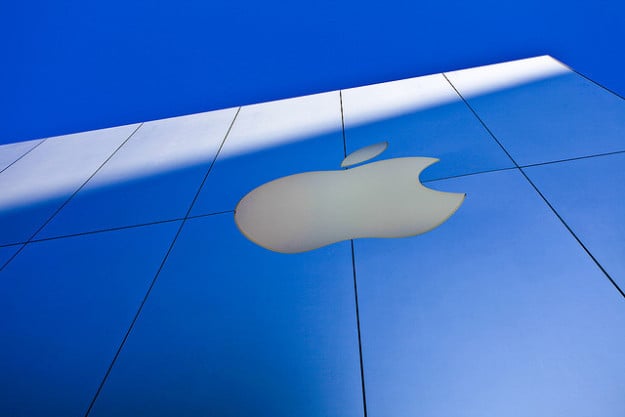 Apple (NASDAQ:AAPL) aficionados may be pleasantly surprised by an unexpected product refresh at the upcoming iPhone media event scheduled for September 10. Although Apple is widely expected to unveil two new models of iPhones on Tuesday, there is also the possibility that the Cupertino-based company has at least one other surprise up its sleeve.
One of those surprises may be a new version of Apple TV, the digital media receiver that Apple first released in 2007. As first reported by Apple Insider, the Online Apple Store is no longer offering refurbished Apple TVs for sale. Although Apple may simply be temporarily out of refurbished units, stock shortages can also indicate that the company is gearing up to release a new iteration of a product. This interpretation is bolstered by a recent report from global trade intelligence platform Panjiva via GigaOM.
Panjiva uncovered several bills of lading for three separate shipments that Apple received in August from BYD Precision Manufacture in China. Two of the bills of lading describe the contents as "Set Top Box with Communication Function," while a third bill described it simply as "Set Top Boxes."
Since Apple currently only has one product that fits this description, it would seem that the company is preparing for an Apple TV product refresh. However, there is also the possibility that the "Set Top Boxes" is an as-yet-unknown product.
It should be noted that Apple has recently been paying more attention to its media streaming device. Last year, CEO Tim Cook upgraded the Apple TV from a "hobby" to "an area of intense interest." Since then, Apple TV has gained several important content providers and Apple has reportedly held talks with Disney's (NYSE:DIS) ESPN, Time Warner's (NYSE:TWX) HBO, and Viacom (NYSE:VIA).
As more viewers "cut the cord" to their televisions and shift to Internet-based content viewing, Apple's unassuming digital streaming device may become an increasingly important product in Apple's overall ecosystem. Here's how Apple has traded so far this week.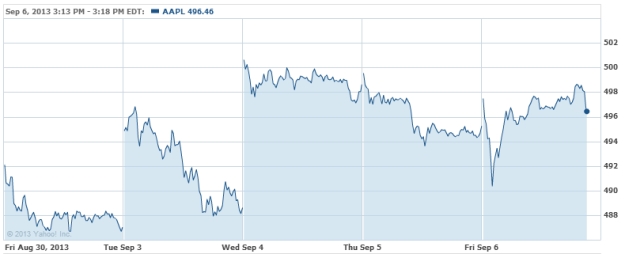 Follow Nathanael on Twitter (@ArnoldEtan_WSCS)