Are Android Tablets Primed to Topple Apple's iPad?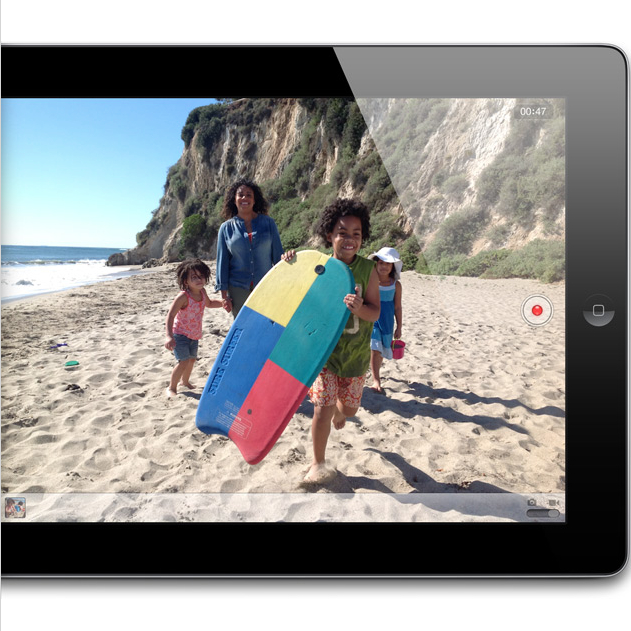 Is Apple (NASDAQ:AAPL) on the verge of losing its majority share of the worldwide tablet market? The latest information from ABI Research indicates that Apple still accounted for 50 percent of all tablet shipments in the first quarter of 2013. However, researchers at the firm believe that Google's (NASDAQ:GOOG)  Android ecosystem will soon overtake iOS-based tablets in the number of units shipped.
This tablet market prediction is based primarily on consumer trends in the emerging market of China. Although the Chinese are "passionate about the Apple brand," the market is increasingly trending toward lower-cost tablets. Seven-inch Android-powered tablets have become especially popular due to their affordability.
ABI Research senior practice director Jeff Orr notes that the tablet market is over four years old. As the market has matured, consumer demand has gradually shifted toward low-cost value tablets that are more affordable for the wider population.
Orr expects this trend to impact Apple, and he predicts that the iPad mini will become the primary iPad model after the June quarter. Orr notes that this trend became especially evident in 2012, when makers of Android tablets began marketing low-cost seven-inch tablets to the masses, rather than trying to compete in the premium 10-inch tablet arena with Apple.
After initial limited availability due to production issues, the iPad mini has now started to have a greater impact on Apple's sales of its larger iPad and overall profit margins. Although Apple recorded its second-best quarter of iPad shipments in the first quarter of this year, ABI Research estimates that 49 percent of those units were iPad minis. However, the lower-cost iPad minis were only responsible for 39 percent of the total iPad revenues.
Apple closed up 1.49 percent, or $6.63, at $451.58 on Thursday: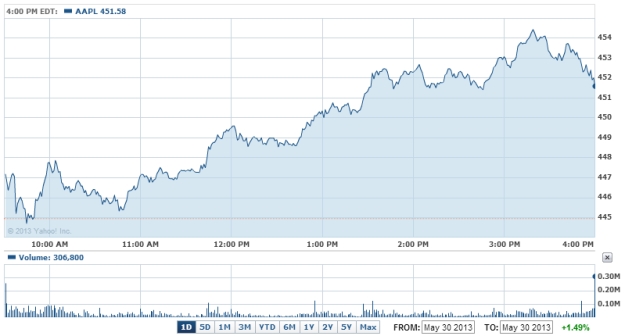 Follow Nathanael on Twitter (@ArnoldEtan_WSCS)
Don't Miss: 5 New Smartphones That Want to End Apple's Dominance.