Are Apple Bonds Souring On Investors?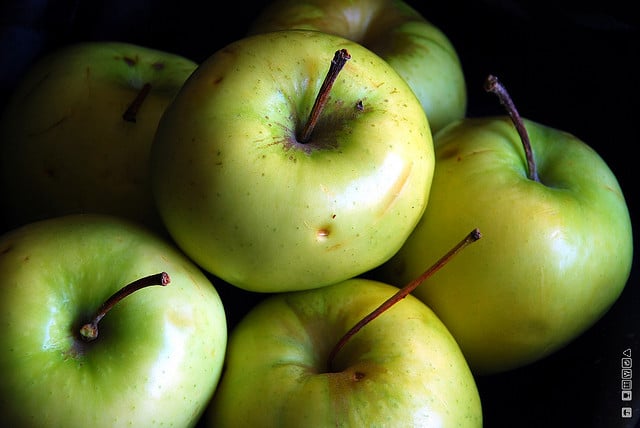 Have Apple's (NASDAQ:AAPL) bonds gone from sweet to sour? Apple's bonds continue to deliver losses to investors as yields have continued to increase. Investors who bought into Apple's $17 billion bond offering last month have taken a combined loss of $280.6 million in market value, reports Bloomberg.
On April 30, Apple issued $3 billion of 3.85 percent 30-year bonds at 99.418 cents on the dollar. Since then, the value has dropped by 4.3 cents to 95.145 cents on the dollar. According to the bond-price reporting system Trace, this created a loss of $128.2 million on those bonds alone and increased the yield on the bonds to 4.1 percent.
Similarly, Apple's $5.5 billion worth of senior unsecured 2.4 percent 10-year bonds have lost an estimated $137 million in total value. According to Trace, these bonds have fallen from 99.867 cents at issuance to 97.377 this week.
Longer-term bonds have sustained most of the value loss since they are the most susceptible to changes in the interest rates. However, Apple's short-term floating-rate bonds have actually slightly increased in value. Apple's 5-year floating-rate bonds have gained 0.3 cents to hit 100.3 cents on the dollar. With a total of $2 billion of these bonds issued, the total market value has increased by $6.7 million.
The dropping value of the bonds was initiated by recent rumors that the Federal Reserve is planning to taper its stimulus efforts. When interest rates rise, Treasury bonds decrease in price. Rumors of a rate increase sparked the biggest increase in 10-year Treasury yields over the past 12 months. According to the Bank of America (NYSE:BAC) Merrill Lynch U.S. Corporate Index, the average yield on U.S. investment-grade bonds has risen from 2.68 percent to 2.78 percent since Apple's late April bond sale.
While Apple bonds have lost approximately 5 percent of their value, Apple stock has only lost 1 percent of its value over the same time period according to The Wall Street Journal. With long-term bond values threatened by an increase in interest rates, Apple stock is now looking a bit more attractive to investors than its bond counterparts.
Here's how Apple has traded so far this week.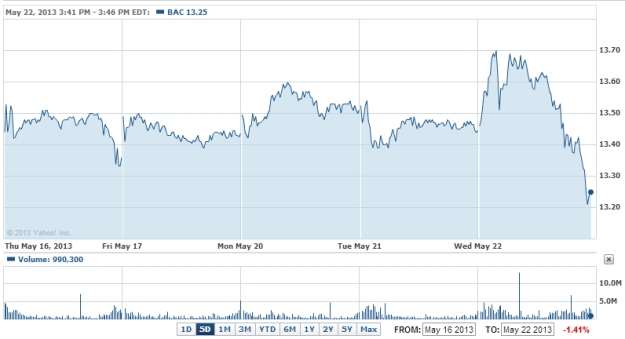 Follow Nathanael on Twitter (@ArnoldEtan_WSCS)
Don't Miss: Here's Why Apple and Google Love Irish Tax Laws.