Are Apple's Sales Muscles Worrying Europe?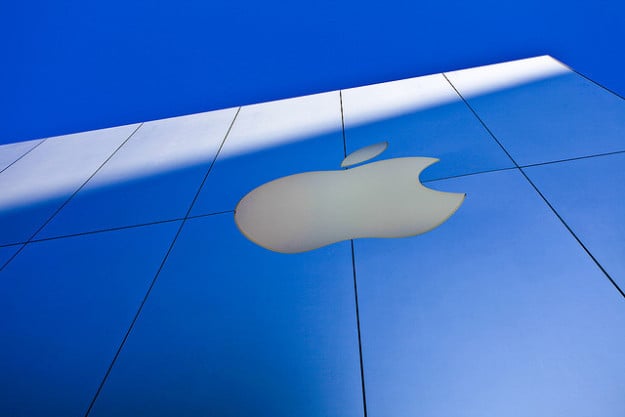 European Union antitrust regulators want to know whether Apple's (NASDAQ:AAPL) iPhone distribution deals with mobile carriers are designed to shut out rival smartphone manufacturers. Depending on the information they uncover, a formal investigation into Apple's sales tactics could follow, because such behavior may breach EU antitrust rules, according to a nine-page questionnaire sent to mobile telecom companies last Friday.
The questionnaire — which was obtained by Reuters — was prompted by informal complaints brought by wireless carriers against Apple late last year. Sources told the publication that numerous companies have protested the iPhone maker's rules regarding handset subsidies and the marketing required to carry its smartphones and tablets. The regulator "has received information from industry players concerning Apple's distribution practices for iPhones," said a spokesman for Competition Commissioner Joaquin Almunia.
Such surveys are a usual procedure in antitrust cases, as they are meant to help the European Commission, the governing body of the EU, decide whether to launch a case or reject the complaints.
"The Commission has information indicating that Apple and mobile network operators have concluded distribution agreements which may potentially lead to the foreclosure of other smartphone manufacturers from the market," the questionnaire said.
Apple has been long been renowned for its tough negotiating practices with mobile carriers, and the company's uncompromising tactics have been a source of outrage amongst wireless carriers for quite some time.
Wireless operators were asked if Apple compelled them to buy a minimum volume of iPhones, offer preferential treatment for marketing its devices, set a certain level of subsidies, and make sure Apple received the same or better terms given to rivals. Regulators also wanted to know whether Apple restricted the companies from using the iPhone 5 in their high-speed 4G networks.
The deadline for responses in June 17.
European and United States wireless operators typically pay hefty subsidies to smartphone makers, especially Apple. These operators generate a majority of their revenues by discounting the devices for customers who sign on to two-year wireless contracts.
So far, the EU is only conducting a preliminary inquiry. Before a formal abuse probe can be launched, the commission must be confident that Apple is the dominant player in the EU smartphone market, a bar that may hard to clear because of the increasing popularity of Samsung's (SSNLF.PK) Galaxy smartphones. When the commission first said it was "monitoring" Apple's sales practices, it did note that there were "good reasons to believe competition is strong" in the market. Now, moreso than ever before, the smartphone market has opened up dramatically; Apple's iPhone is facing stiff competition from Samsung and, to a lesser extent, Nokia (NYSE:NOK) and BlackBerry (NASDAQ:BBRY).
The scrutiny from the EU adds to the pressure Apple is facing from the regulating bodies of numerous governments. Just last week, the Senate Permanent Subcommittee on Investigations question Chief Executive Officer Tim Cook regarding what The New York Times' iEconomy series termed the "extraordinary lengths" the iPhone maker has taken to avoid paying its fair share of taxes.
 Follow Meghan on Twitter @MFoley_WSCS
Don't Miss: One Apple Analyst, 4 Penetrating Questions.